I did WISP on Saturday. Reduced to having no life because of IS. But it's ok. Daryl ain't around anyway. Sigh.
Met up with Julz after that. Had a chat & all. Thai Express. Fireworks. Embargo. Rum. Bourbon Coke. 700A. No bus. NDP rehearsal. Cab.
Kinda fragmented. Well, nothing else mattered when I was having one of my first fights with Daryl. Over the phone. He yelled at me. & we yelled at each other. First time ever. I guess he was really mad at me for drinking & staying out late.
But he apologised. So I guess all's well now. I'm not too sure. The distance's getting to us. I mean, he's worried about me coz' he's halfway round the world (yeah, Thailand's not far but let me be dramatic) & I'm out with friends & he's just...paranoid. Sigh.
----------------------------------------------------------------------------------------------
Soooo. Cosfest 2005. I mean, I don't Cosplay. In fact, Skye hates me for laughing so much at her. But then I think that they're interesting people. Lisa, Clarice & I covered the event (we needed snippets for our DocPro assignment) & we saw the most interesting people there. I hate to say this but I actually had a lot of fun running after people asking whether we could take pictures with them.
& I saw the most gorgeous lady there. She was dressed in spandex (JUST THINK!) & with 2 other guys, they made up the Fantastic 4. Too bad there wasn't The Thing. But yes, she's hot. Skye thinks I'm a closet lesbian. Lol. Yeah sure. Whatever. But she's so so so hot. I just had to tell her that she's really pretty & she gave me the cutest smile ever & accepted the compliment so graciously. Gaaaaah.
Here are some of the pictures anyway! I've still got some which I haven't received yet so I'll probably just post them sporadically over the next few days. We still have Batman, the Shaman King & such! :)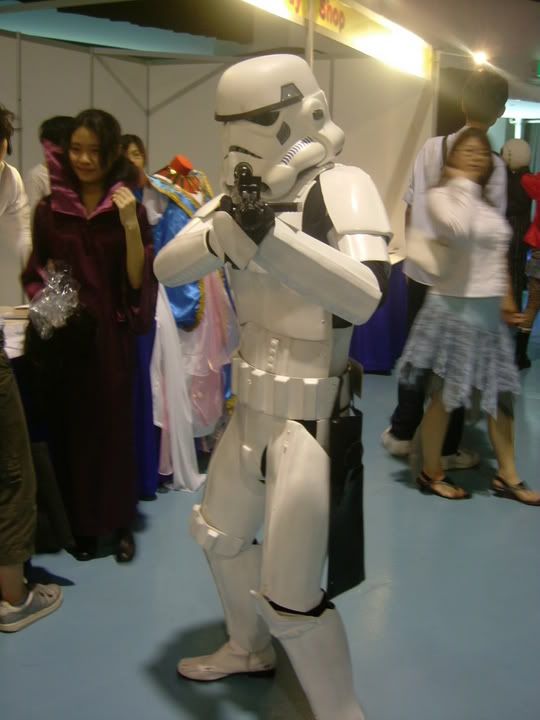 Hmmm, trooper.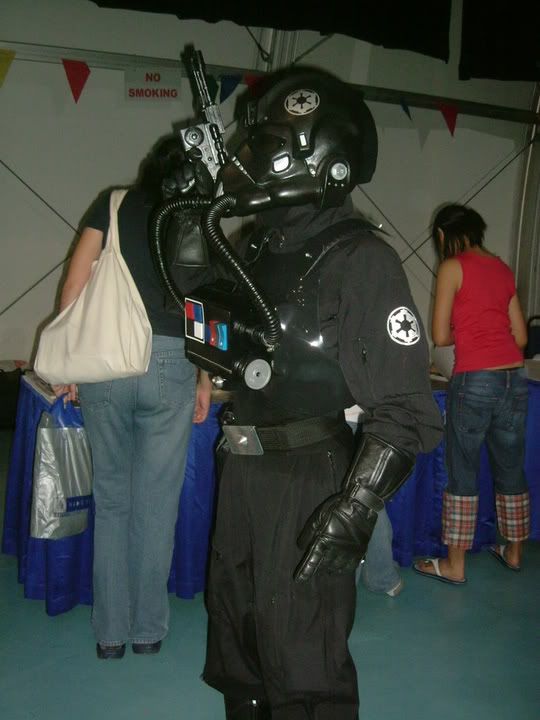 Trekkie! AHAHAHAHA!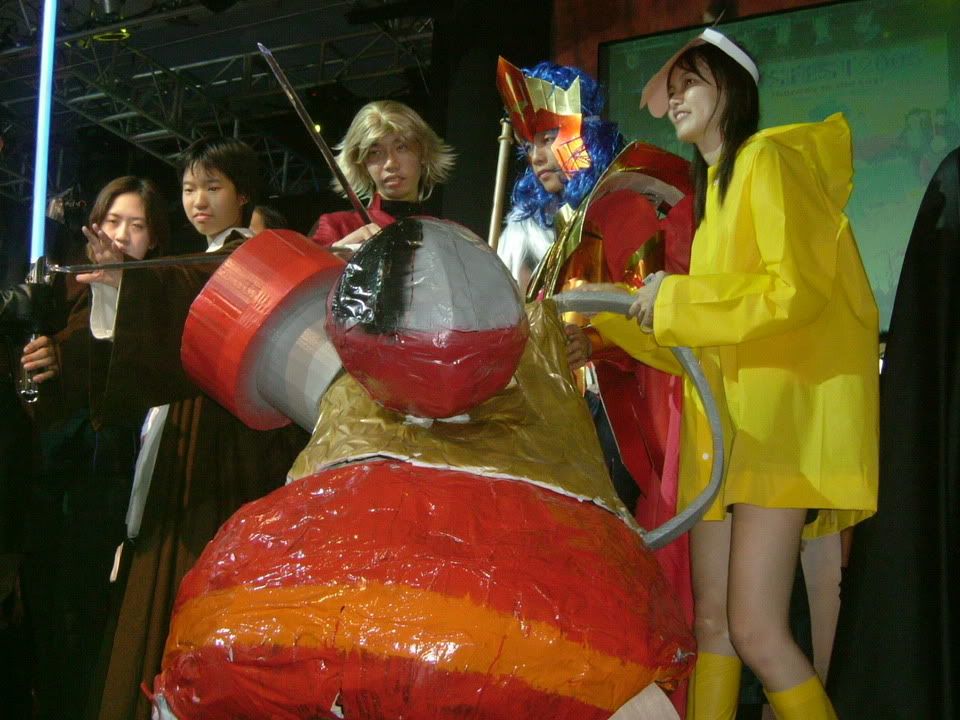 The Gunbound crazy girl who spent 2 months making that thing. What is it? I don't know. But it sure is cute.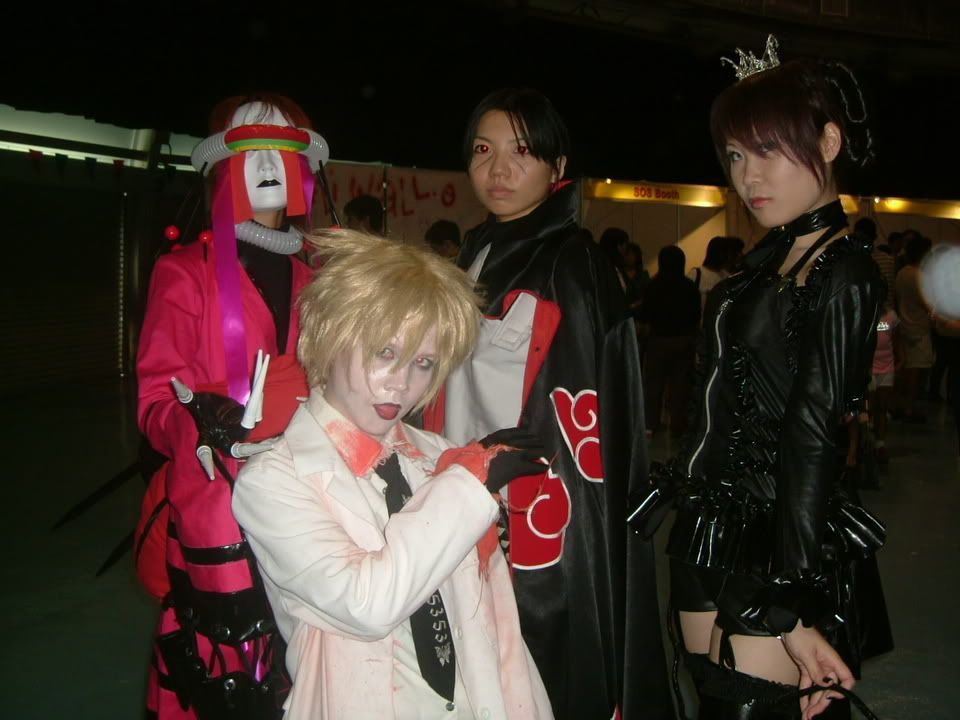 I don't read Manga, I don't watch anime. I don't know what characters those are. All I know is, they're WAY cool.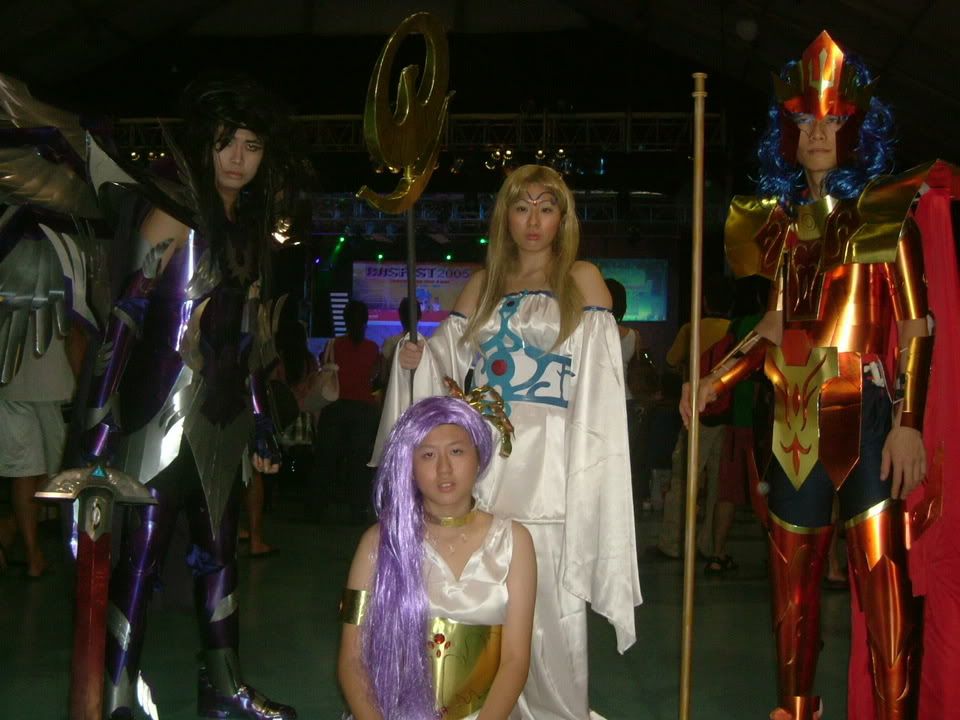 You see that guy in purple? We couldn't get over how normal he looked after the event without the hair, make-up & wings.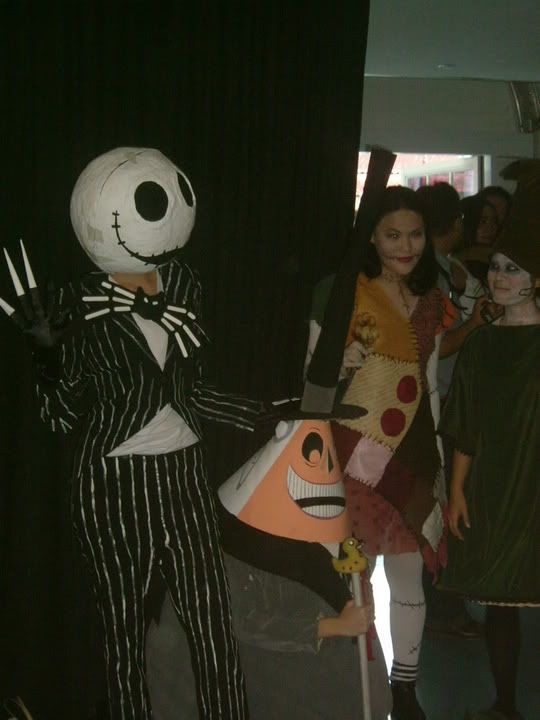 Awww. How sweet! Nightmare before Christmas!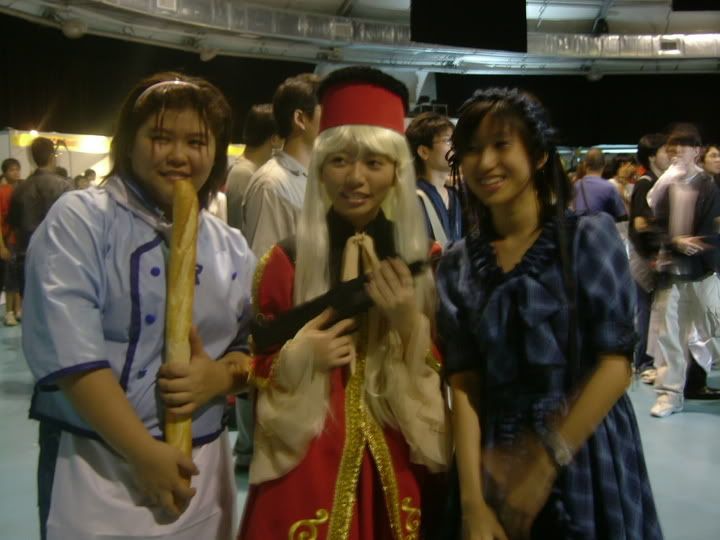 She was making me hungry with that baguette.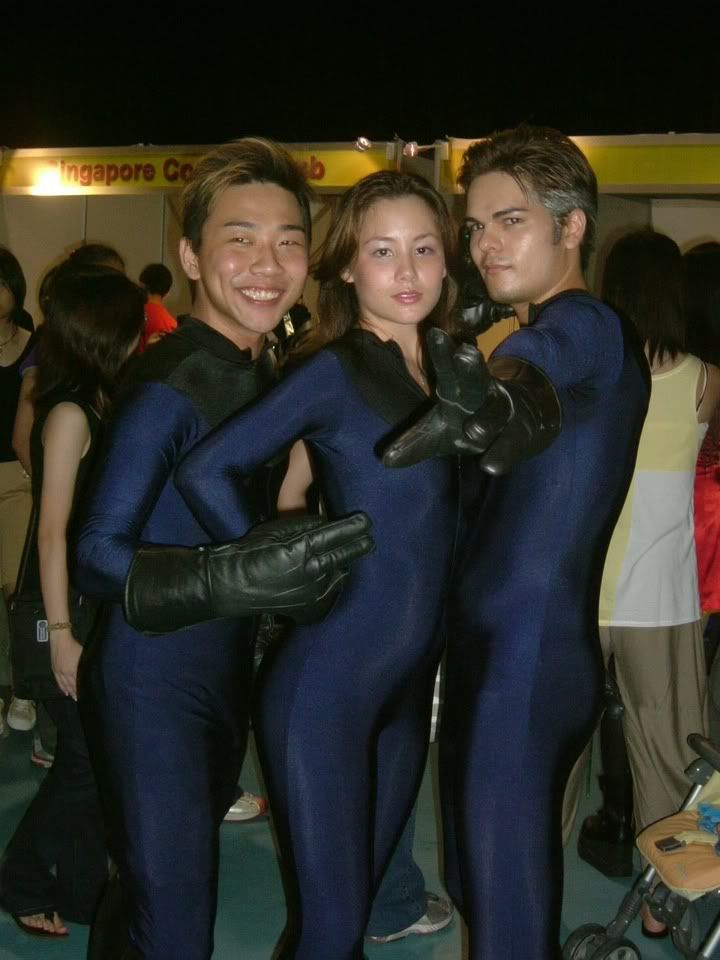 OH LOOK! SPANDEX! *drools* The guys? Who's looking at the guys?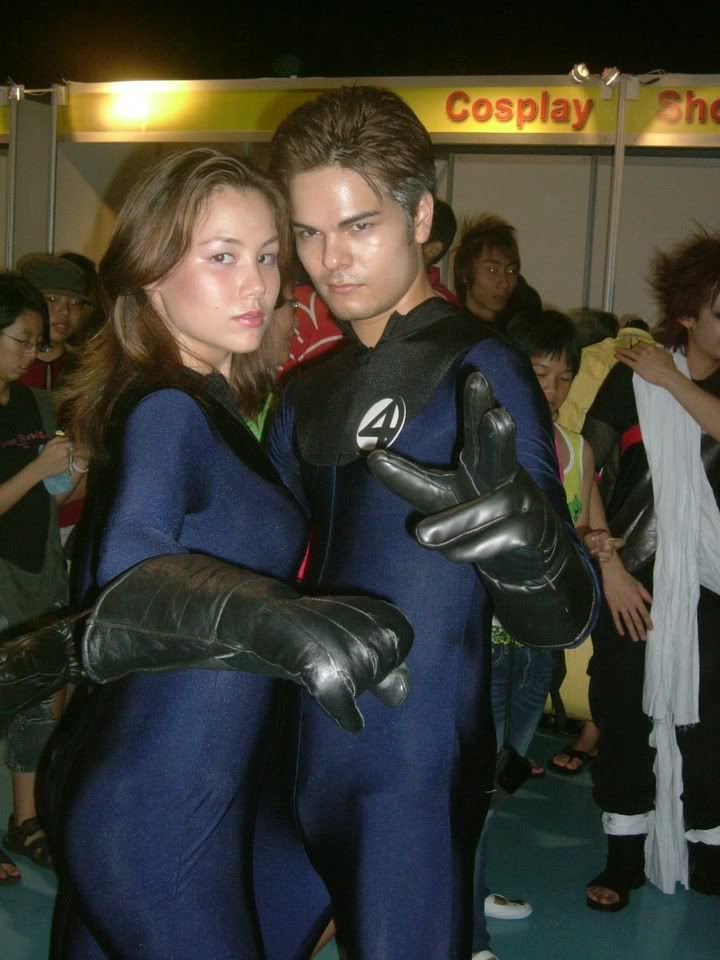 She's just too hot. She can be the Human Torch instead. & she looks way hotter in flesh.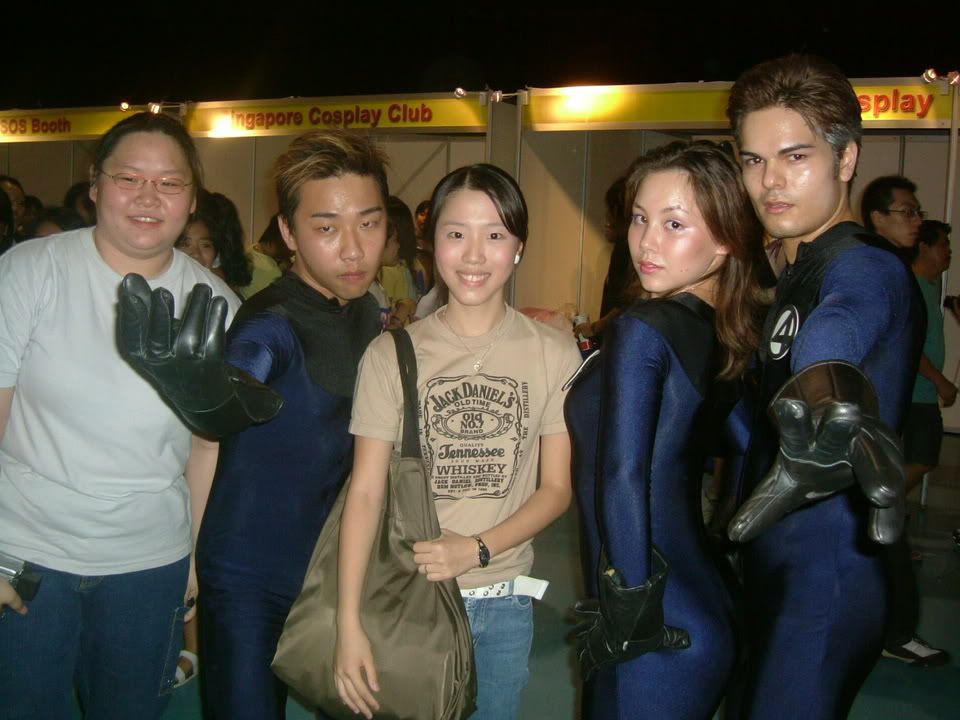 Ahhh! She's standing right next to me! Hot damn. She's so pretty!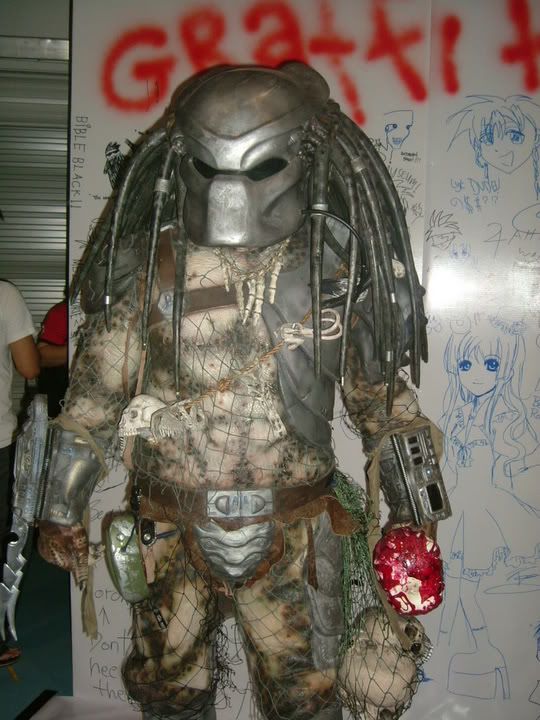 This fella had the most fans running after him. He has some sound recorder which transmits the coolest effects as he walks. Wherever he goes, half of the hall follows with flashbulbs popping. He has that many loyal followers during the event. So much so that EVERYONE wanted a photo with him.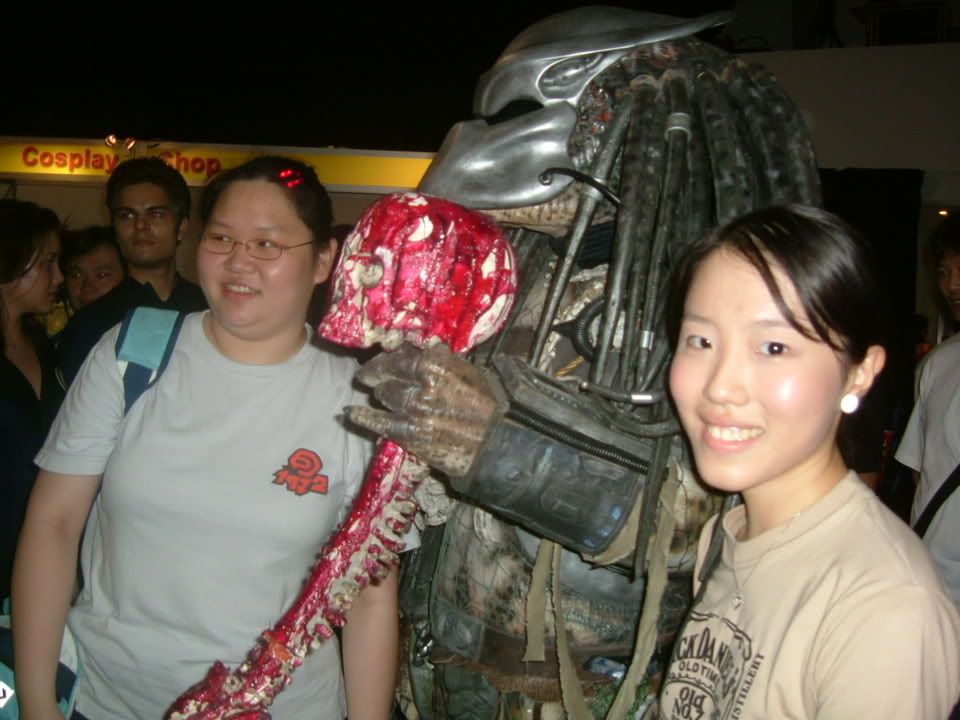 & we did, being thick skin & all! Lol. We had to poke him since he couldn't feel it when we tapped him on the shoulder. Lol.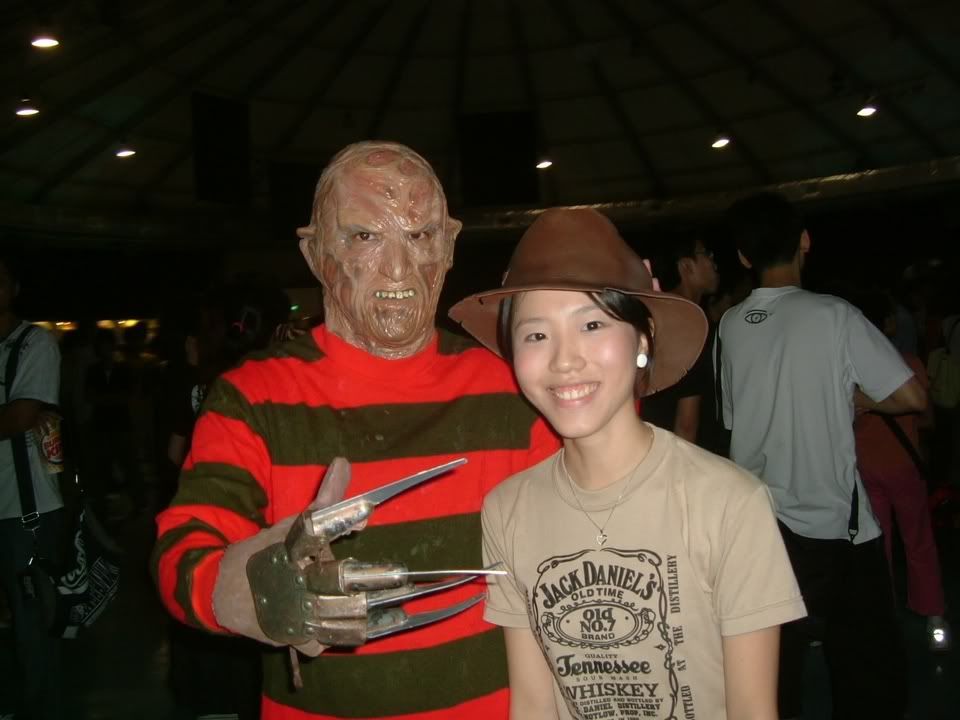 Who says Freddie ain't friendly? He lent me his hat!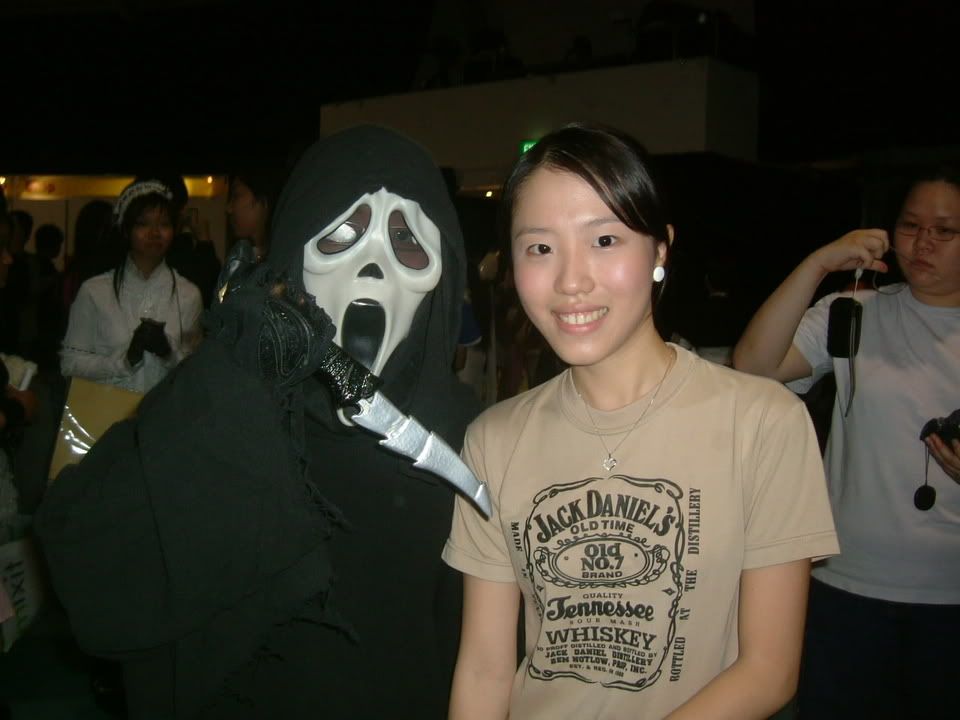 & yes, the very cute, very short Death.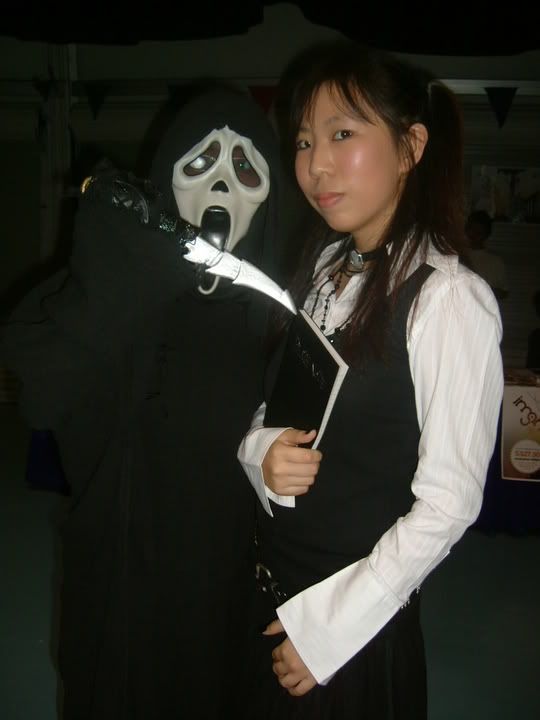 Again with Skye.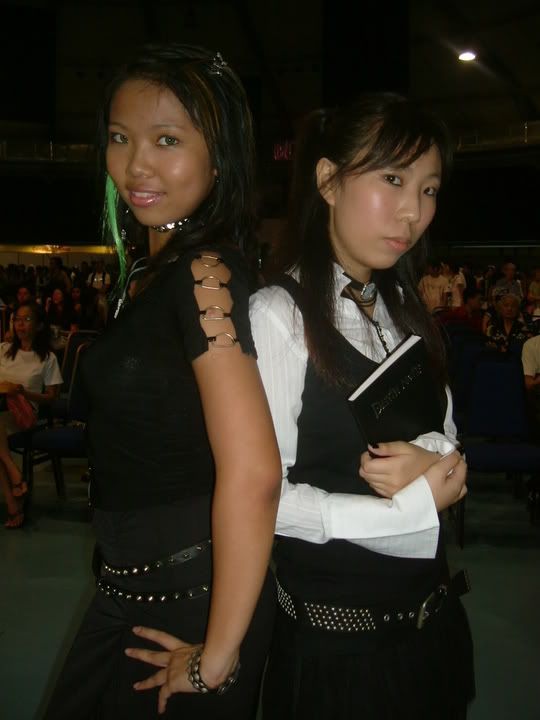 Skye & Kate. Femma Fatale.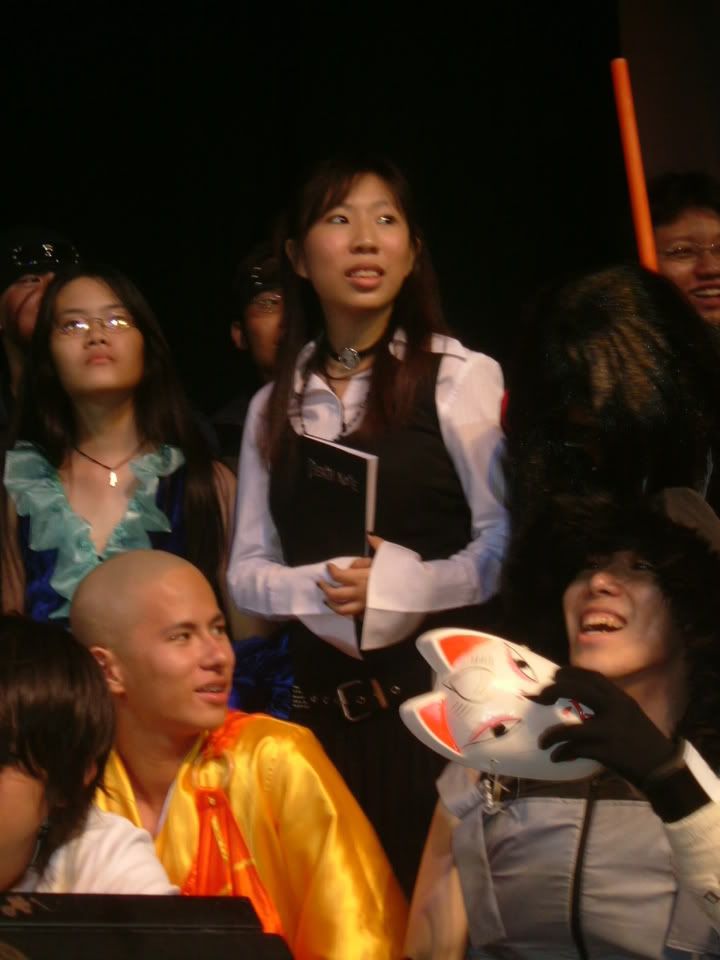 Skye looking lost on stage at the end. Lol.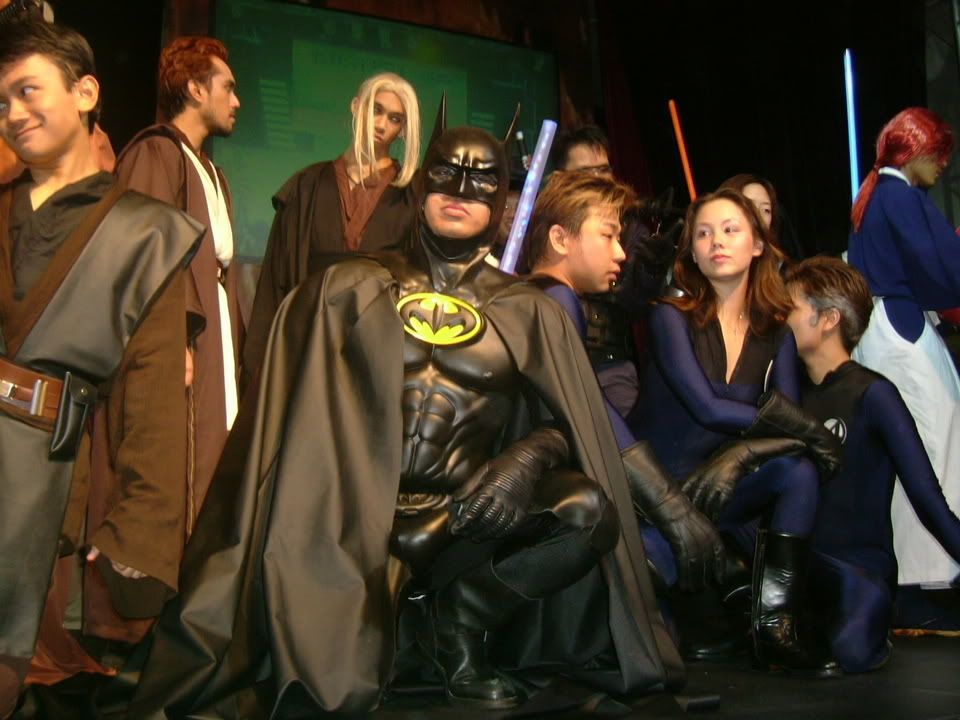 Ok, I couldn't resist. I wanted to take Batman but the hot hot hot Invisible Woman was in range so I just HAD to include her.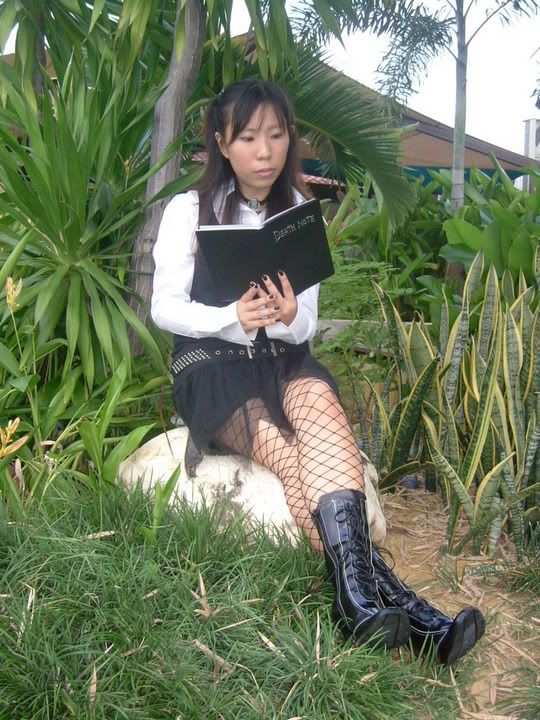 Skye, TRYING to look glam. Lol.
Ahhh. More photos coming up soon, I hope. Batman, Elvis Presley look-alike & more of the HOT HOT HOT Invisible Woman! Damn.