So the last 2 weeks were productive! :)
The week before last, I spent 2 nights at Daryl's place. My first stayover since the renovation, & it's so much more comfortable now! The air-con doesn't rattle, the bed doesn't creak & it's Queen size, & he has surround sound system with a huge LCD screen, cable teevee, dvd player, & Xbox 360. He never has to leave his room again. & he robbed me. I bought him a red lava lamp for his room, & he made me buy him the components for his Xbox 360 too. He claims those are his Christmas presents. Bah.
& he's so proud of his room, he made Val & Skye come over to watch DVDs. LOL. So we watched
Click
& had prata at Upper Thomson & chatted till 4+. Daryl was half asleep.
Then last week, Val came over on Tuesday to play with the baby. She said she would go home for dinner & in the end, she stayed till 11+, & my mom thought she was staying over. But of coz', she has *someone* to come pick her up what!
& then it was Kbox with Val & Skye on Wednesday, & we sang till we were bored. 5 & a half hours leh! Wah lau. First time. & we Mac-whored again. & went all the way to Sembawang for supper & chatted till 3+, went back to her place, & chatted till 7 in the morning. Gossiped a lot, basically. & then we all squeezed into her bed & slept quite...strangely (Skye's face was between 2 pairs of feet). Bak Kut Teh the next day for lunch, along with my boyfriend & we Mac-whored again! SO FUN LAH!
So I saw Val more than I saw my boyfriend last week. But it's ok. My darling & I are gonna spend quality time together tomorrow (with Val & Skye too, I think we're a foursome), & then school starts & he's next to me in class again everyday! :D
& my boyfriend is very sweet. He woke up earlier yesterday just to send me to this place where I did a 45 minutes survey & got $50. Muahahahahahaha! & I think I made him feel guilty lah. Told him he hasn't done sweet things to surprise me for some time now, & he kept trying to 'surprise' me by randomly yelling. O.o
PEEKTURES! (I have 5 million photos so they may take a while to load)

We weren't ready & the shutter went off.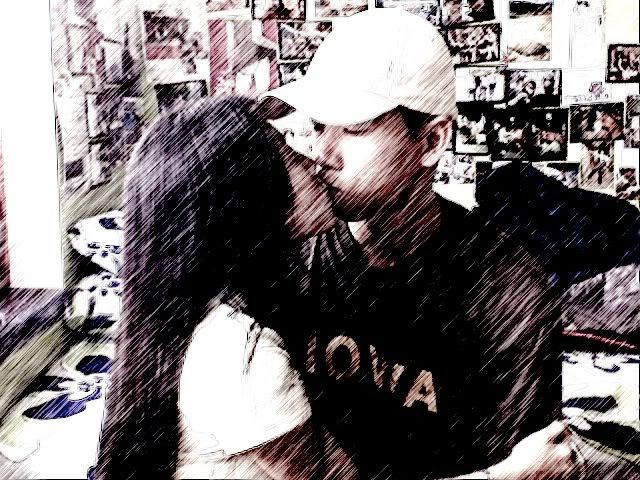 Altogether now, 'awwww.'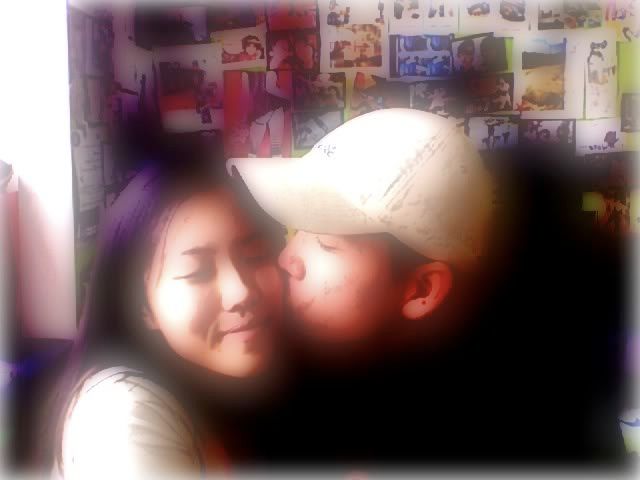 He seems to love me too. :)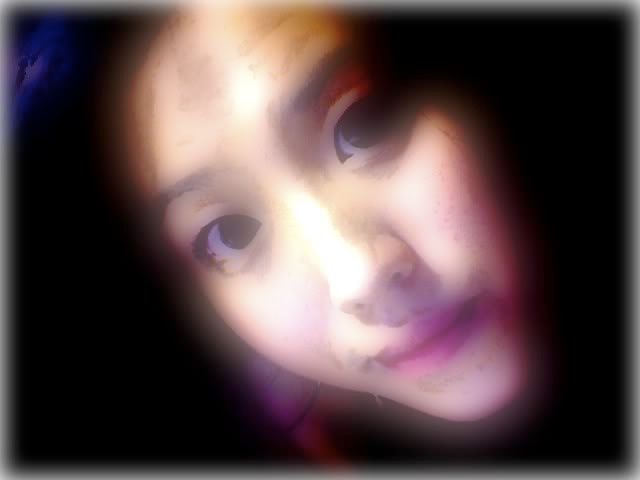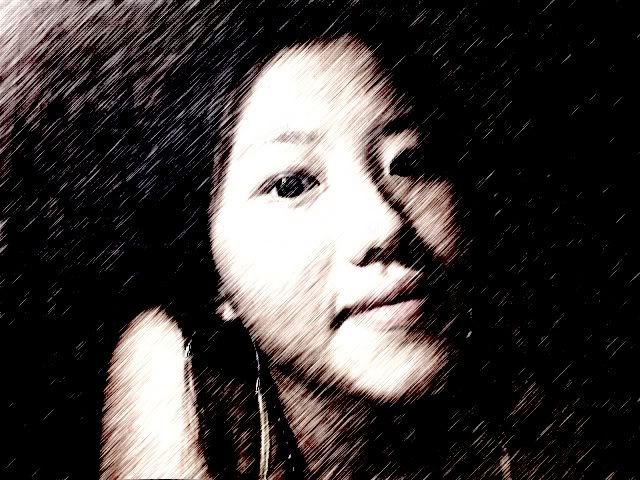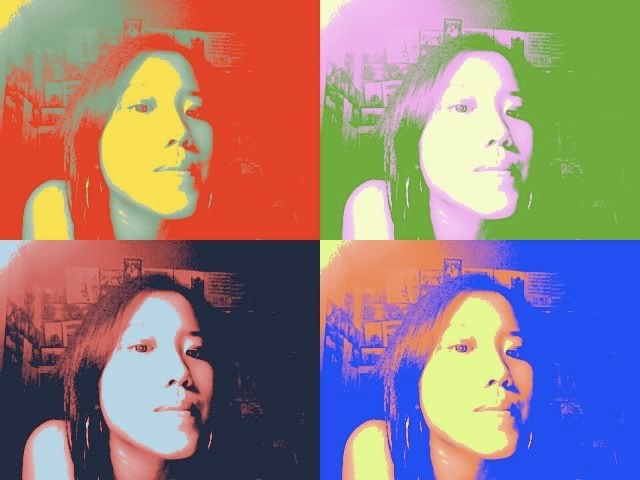 Major narcissism there. Sorry.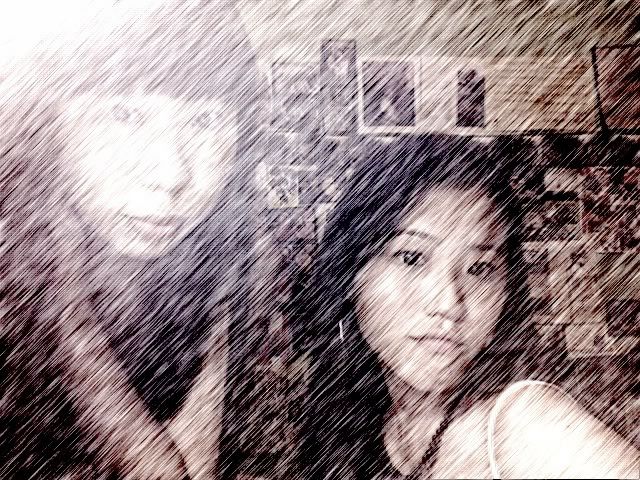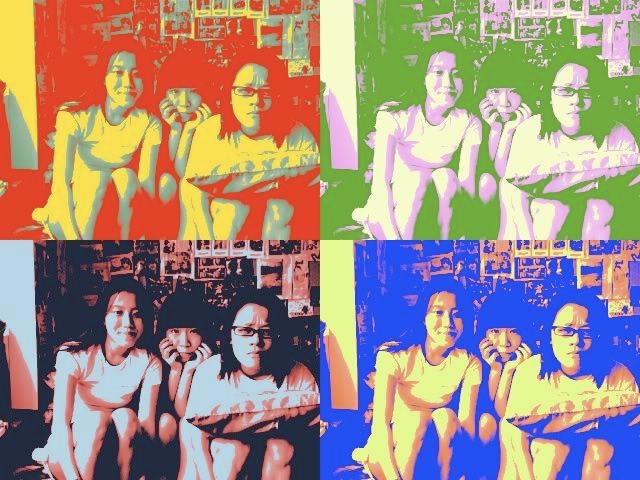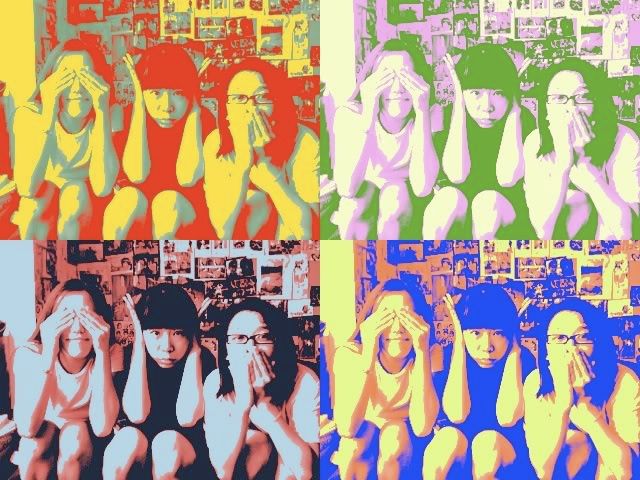 See no evil, hear no evil, speak no evil. We failed them all.

This effect is 'comic'. But it doesn't show what we were doing clearly.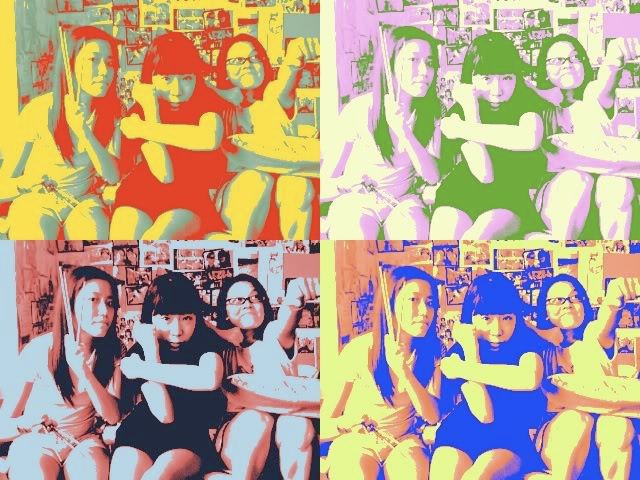 There you go! Me as Wolverine, Skye as Ultraman & Val as Superman.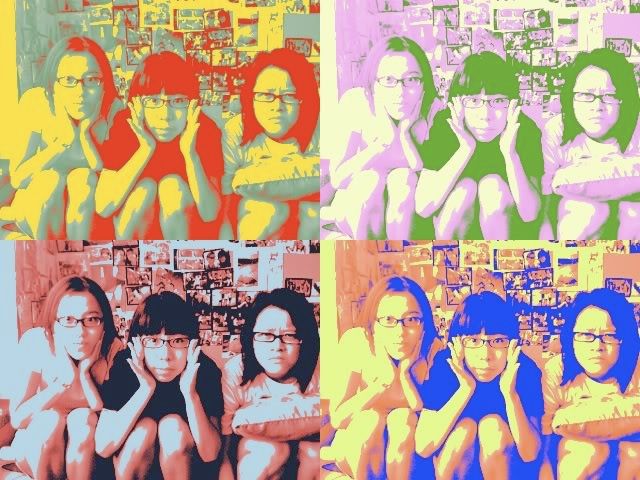 Geeks in technicolours.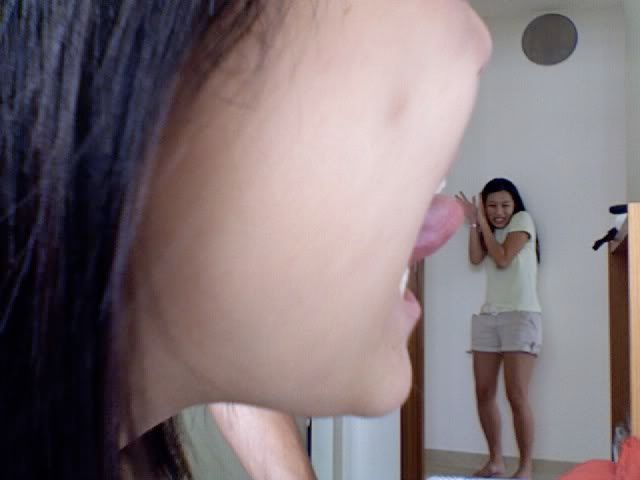 She licked me! Ewww.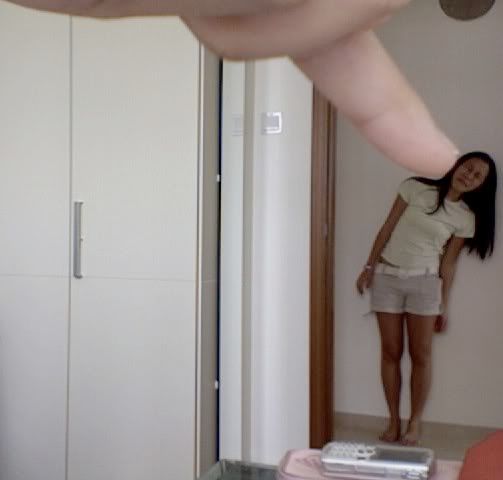 YO YO YO! HAHAHAHAHAHA! Ugly like fuck.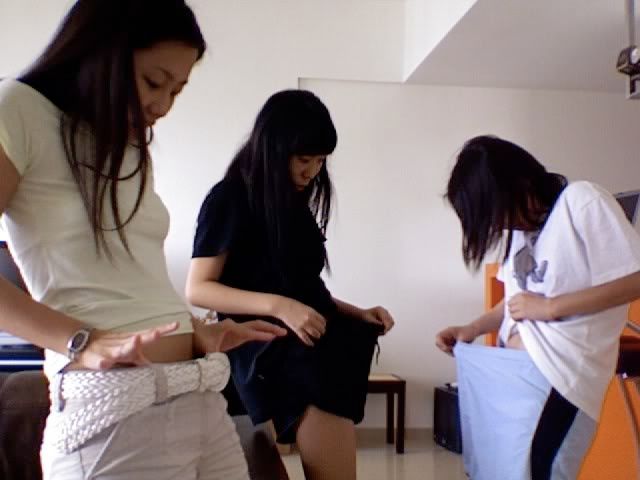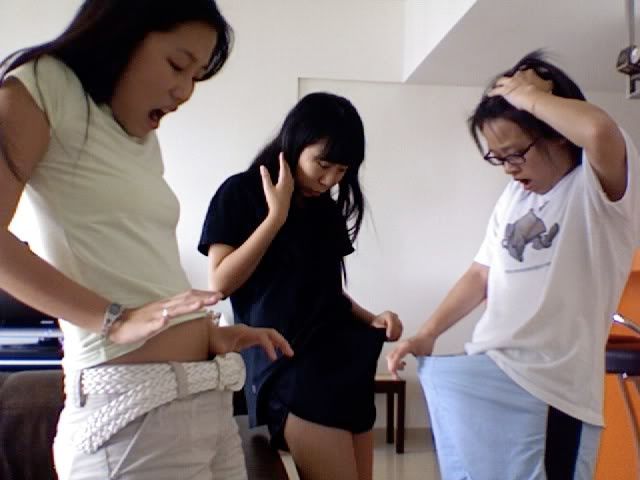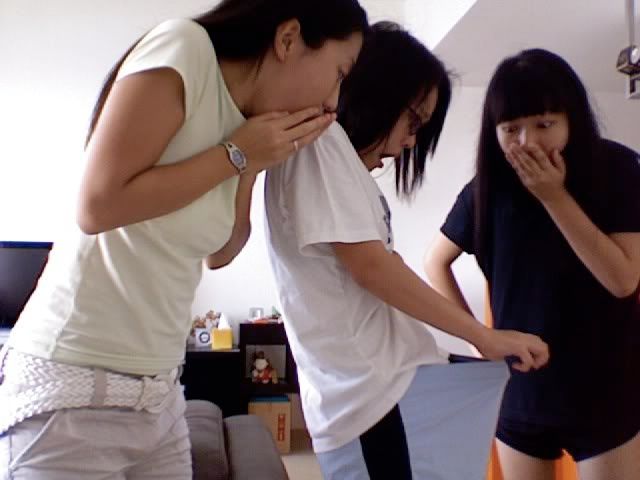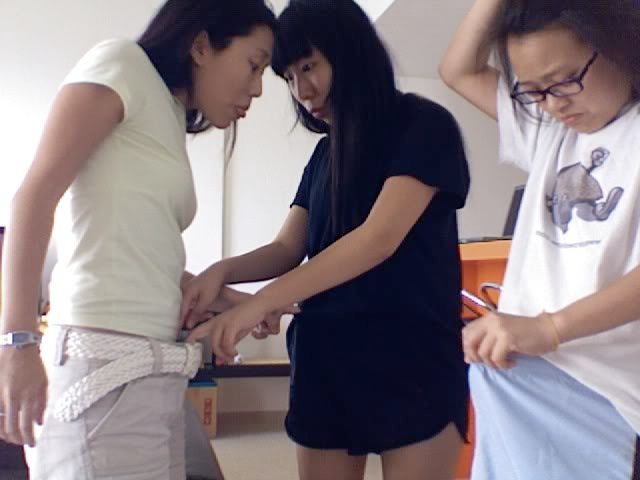 Do you even understand this series of crazy photos?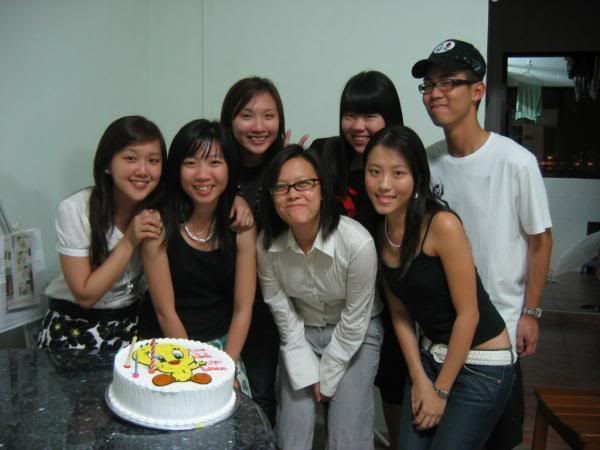 Ooh! & a random one of YY's 21st birthday. We surprised her at her house. :)
Ok, I'm done. WHOA. Really 5 million photos like that.