A friend of his took this at the airport before he left for India (only just got this recently)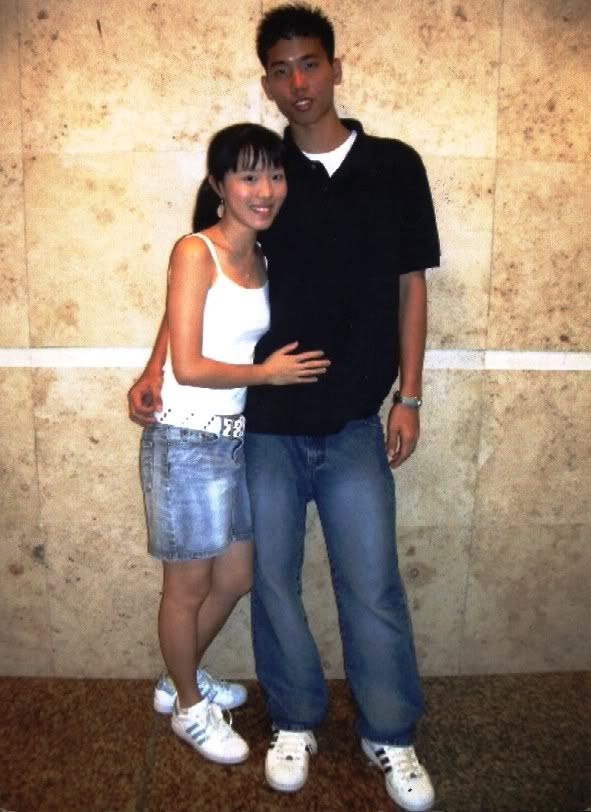 & this is what they were doing in India!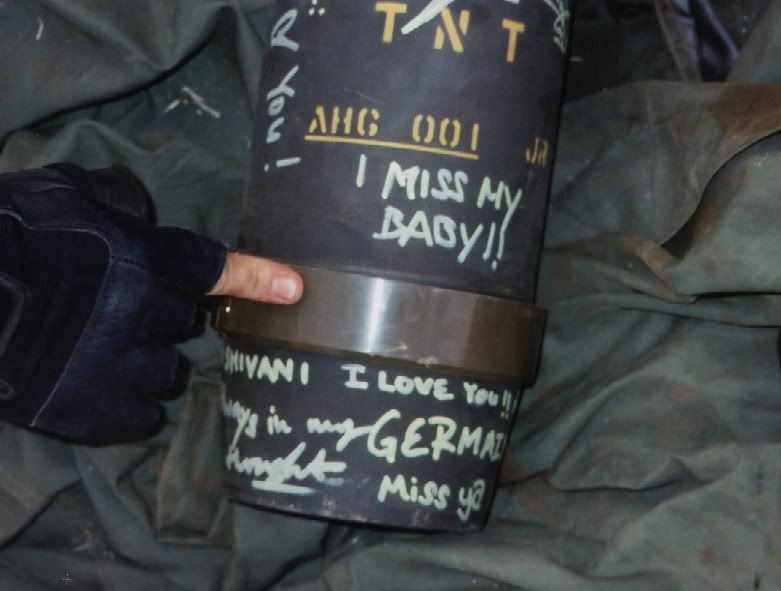 Written on a projectile were words from the forlorn soldiers. :) & of coz', 'I MISS MY BABY!!' in such pretty handwriting is by my darling.