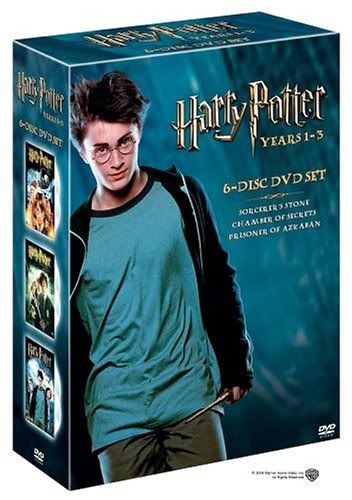 Guess what that is? Yes, it's the expensive Harry Potter DVD set from Year 1-3 & I am an owner of one! WAHAHAHAHA!
The best boyfriend on Earth insisted on getting it for me when we were in Gramophone coz' I was looking at it longingly. I was paying for 'Pirates of the Caribbean' VCD & he just took the Harry Potter DVD set & headed straight for the counter! It's $63.90. He bought it coz' he wanted me to be happy! What a sweetheart. :)
But now, I have the original Harry Potter VCDs Year 1 & 2 for sale. In perfect condition. Watched once. :) You can call me up if you're interested.