HAPPY BIRTHDAY
to the
love of my life
, who turns 20 today!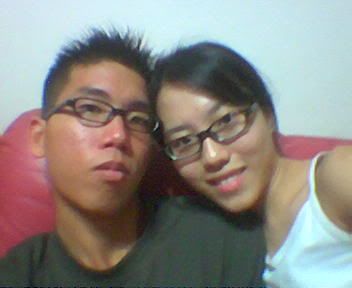 I'm damn gross in this photo lah. Makeup-less & all. But hell, matching glasses!
Heh. He's in camp having some range so I'll be celebrating his birthday with him on Saturday! Have everything planned & I'm all excited!
& I want to blog about what I got you but I can't until after Saturday. :)
You'll see darling, you'll see. :)
I love you.