Anyway, I know I haven't posted about the NCC Day Dinner so here goes nothing:

I actually had fun. It was the atmosphere I tell you. Although it was at Orchid Country Club & the food wasn't too fab but it was fun, nonetheless. Ian & Kian Gap & Mazlinah getting their awards (Daryl got his last year) & seeing Fatehah in a very feminine get-up!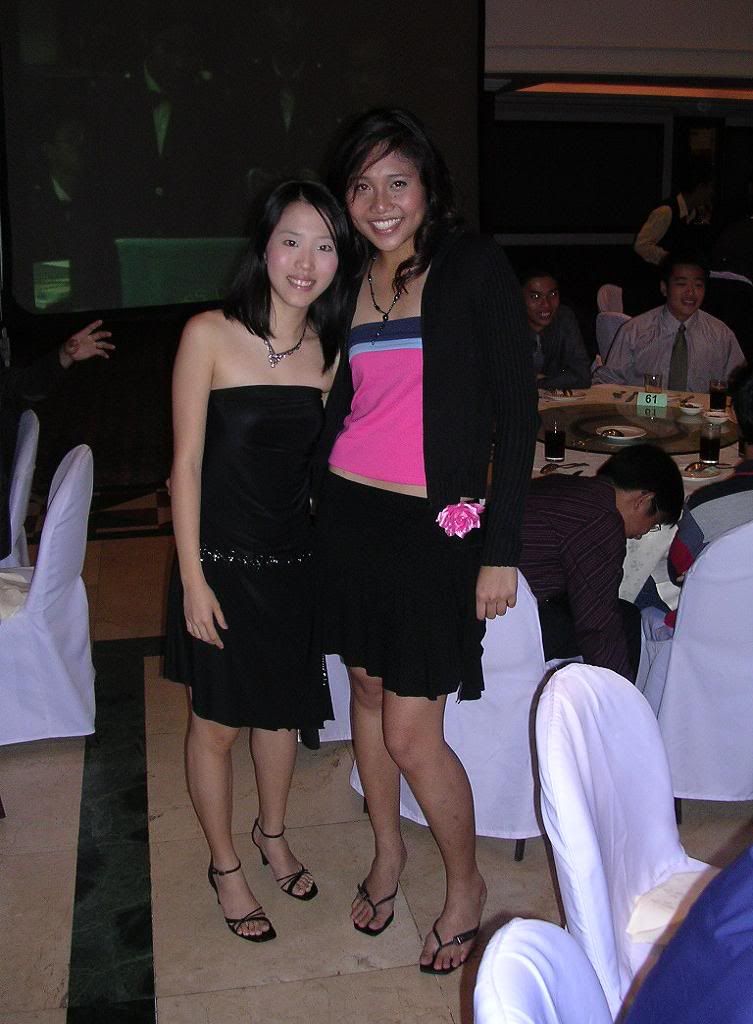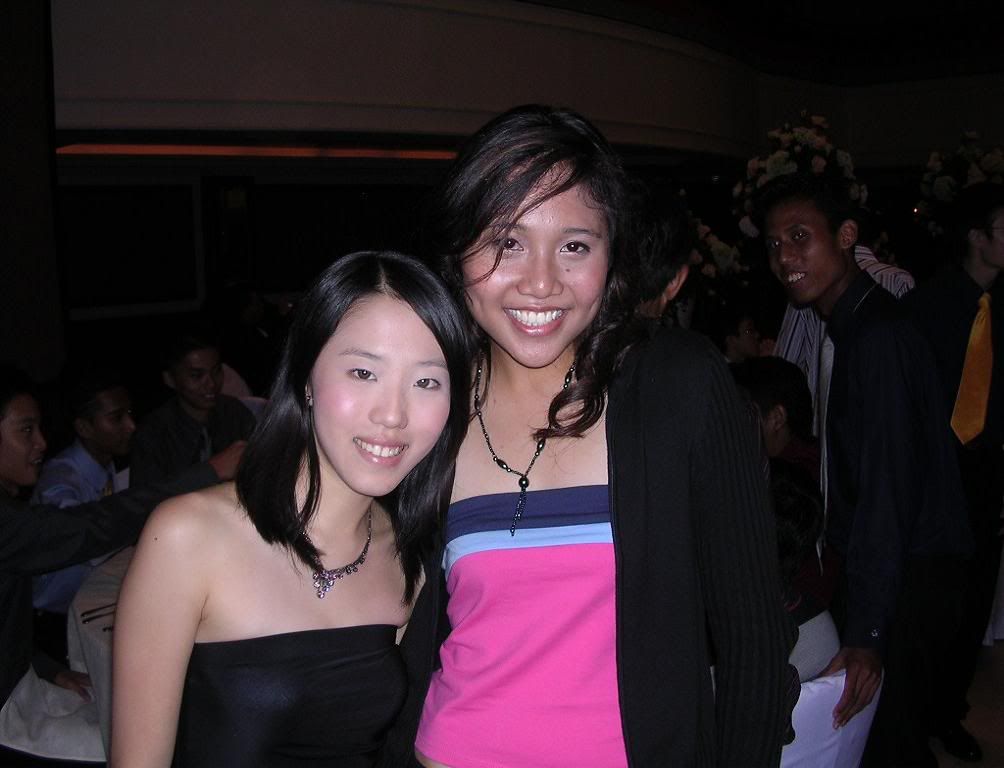 There! Although I look strange in these photos...

& I managed to take 1 photo of Daryl & me with my phone.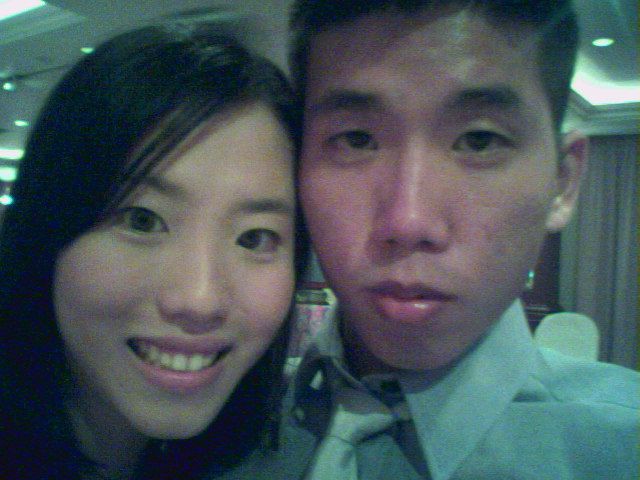 So nice! :)

I wore the pretty pretty dress that Daryl got for me & the pretty pretty heels as well & I was feeling pretty damn contented with Daryl in his smart looking suit next to me. :)

& after the whole thing ended, we decided to go Macs to chill along with Kian Gap & Hui Sia & Mazlinah (Ian went to work) & we looked like freaks. Too overdressed for Macs. The whole world stared at us & I was like, 'Ooookaaay.'

So, we do have more pics but we have to wait till Mazlinah send to us since Daryl was so smart to forget his camera that day. Lol.

& I spent last weekend at his place. I saw him for 3 days 2 nights. Had to milk it for all its worth since I'm working this weekend. :(

& now I feel strange not sleeping in his arms. I feel strange not having him kiss me goodnight & wrapping both arms tightly around me. I feel strange waking up to emptiness. He always wakes me up in his unusual way. & I miss that. Sigh. I can't wait till we get married, honest.

& school's out by the way. We apparently have a MedLaw paper next week. & after that, 7 weeks of pure nothingness. Whoa. Need to find a job coz' I'm practically living hand to mouth. Lol.

------------------------------------------------------------------------------

Anyway, I changed my blogskin as you can see. Yeah, it's pretty plain but I love it coz' it has Harry Potter! HARRY POTTER! I can't wait for Goblet of Fire this December. & also, it doesn't have frames. :) I hate frames.