Yesterday was me & mah darling's 2nd anniversary. Yes, 2 WHOLE years. :) Not like 2 months, as *coughcough* someone predicted.
Anyway, my hamsum came to my doorstep, dressed impeccably in a long-sleeved striped shirt & holding a pretty pretty red rose. That rose is so perfect, it looks fake! I forgot to take a photo of my hamsum holding the rose but right above, is the perfect rose.


& then I gave him...a rose too! :P But mine's made of feathers, so he can place it on my 'altar' in his room. Yes, I have an 'altar' all to myself. Next thing I know, he's going to place little teacups on it.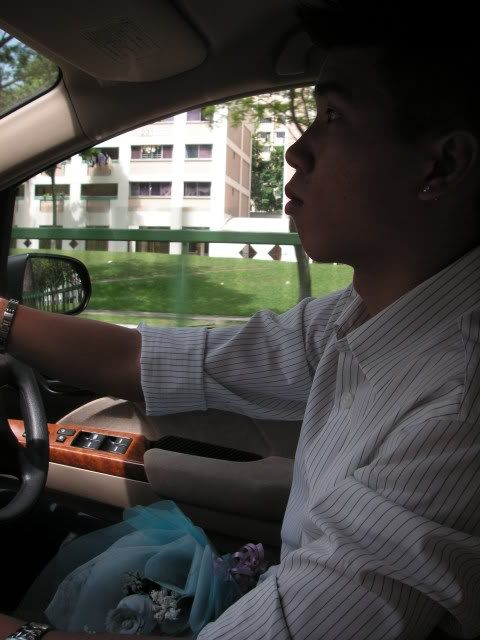 The feather rose is pretty isn't it? My hamsum boyfriend driving, with my gift to him in his lap. Yeah, I forced it there. He refused to hold it. What's so terrible about a man holding flowers?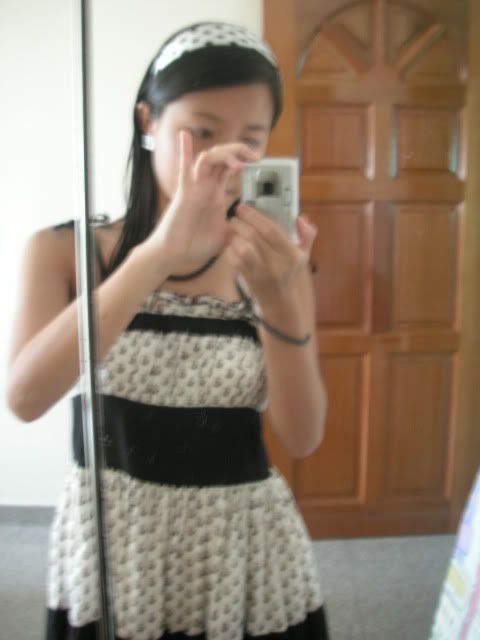 Kinda blur, coz' room isn't bright bright, & mirror's dirty.
I was decked out in my little retro outfit, complete with the headband & the earrings. So cute I must say! I'm so into this whole retro thing that I bought a polka dot skirt online today! *shifty eyes* Ooops. Shouldn't have let that slip.

Anyway! We headed to his place for a while, before we left for The Cathay to watch the lousiest show on Earth. It's the worst movie I've seen this year. Scary Movie 4 sucks balls. We should have picked Murderball instead. & Scary Movie 4 sucked balls so much, it ruined half of my day. *looks at boyfriend significantly*

To cut a long story, our day was visibly ruined right after the movie. All the way till 6, when my boyfriend tried to salvage the rest of the day when I was so upset at the way things were turning, I burst out crying. (Yeah, like a kid but it was OUR perfect day & it was ruined!) Well, he tried to make it up to me & he still feels bad about it so it's ok. I forgive you, baby.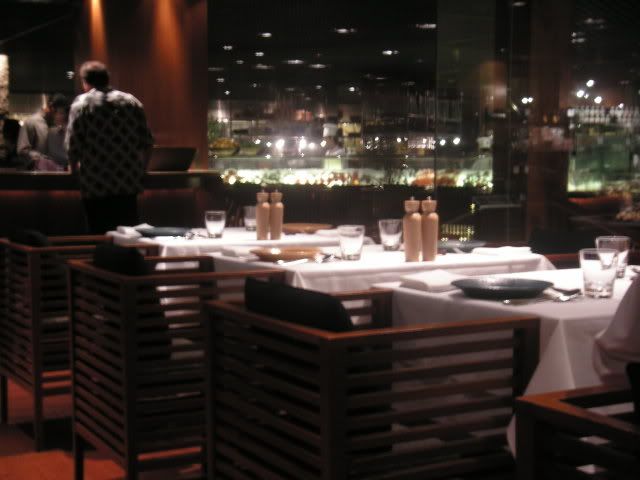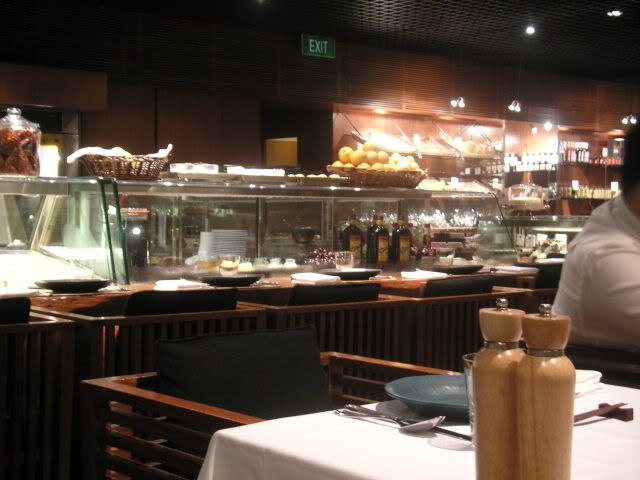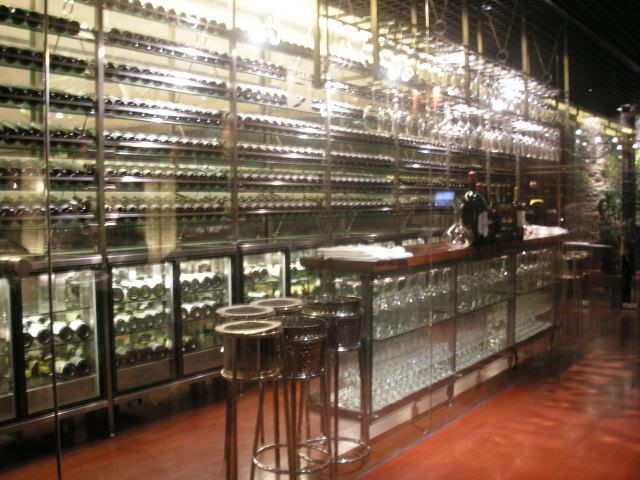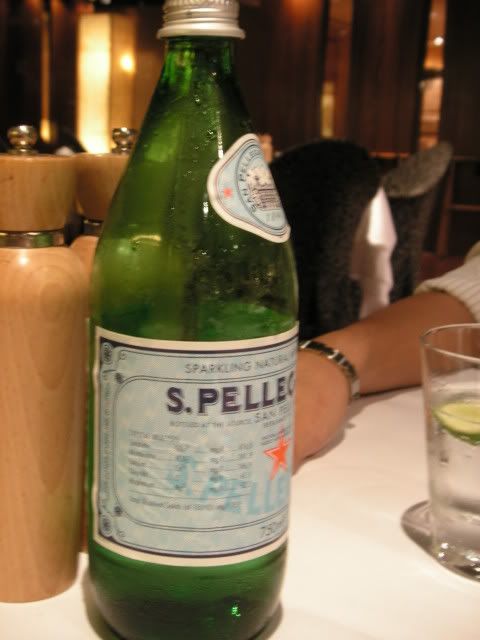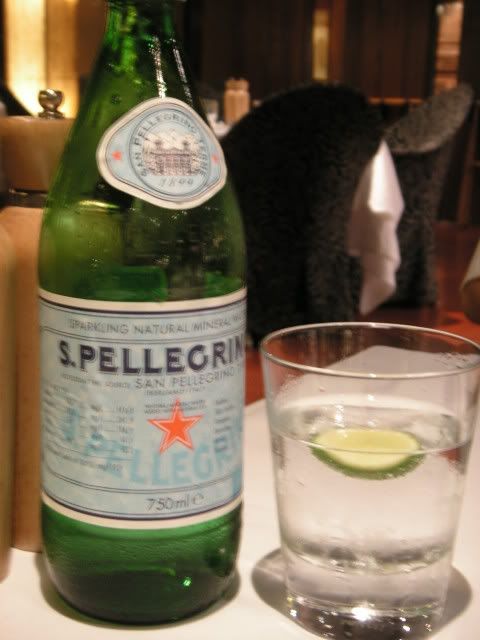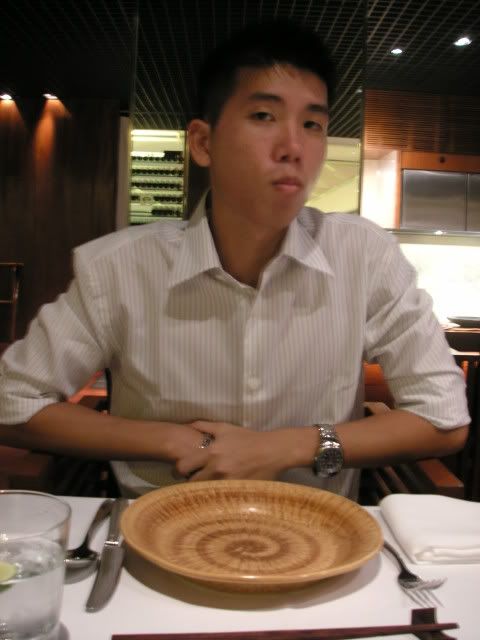 Boyfriend does not like taking photos.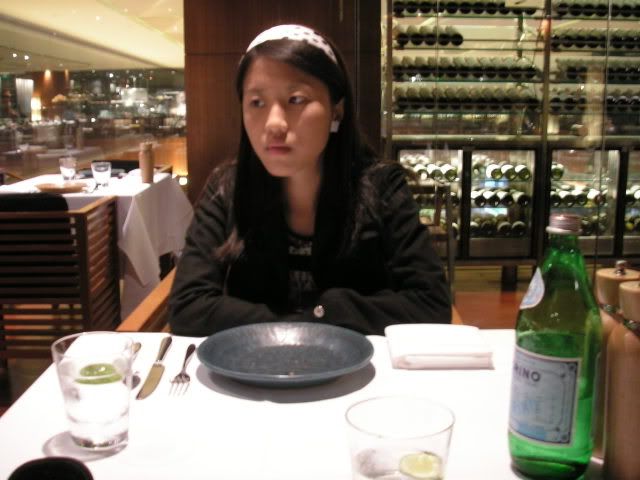 Thus, I emulate boyfriend.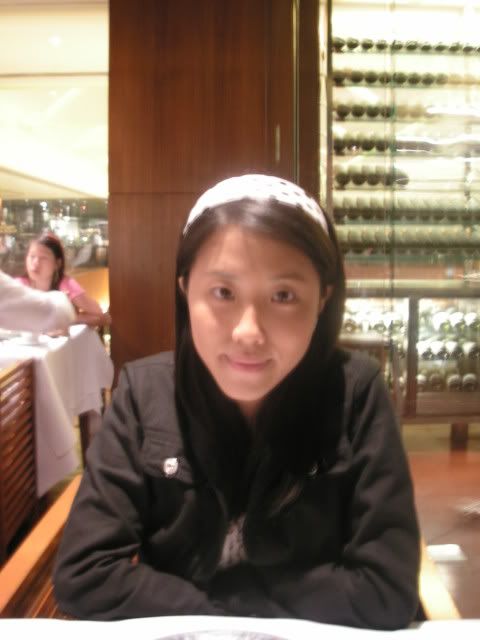 Ok lah, smile for you.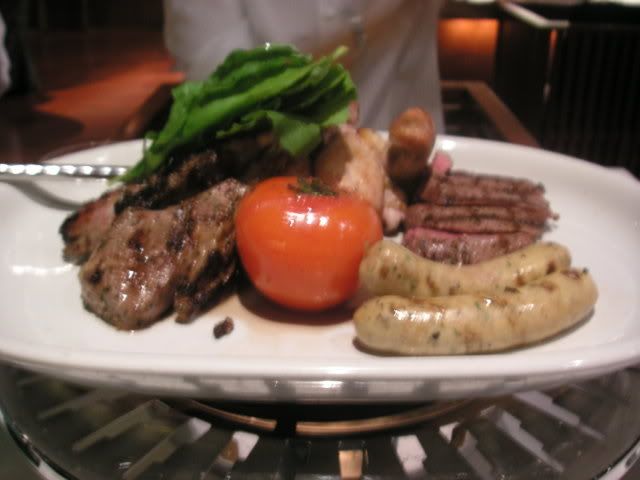 Meat platter!



Boyfriend already tucking in.



Something that looks suspiciously like 'cao po'.
& so, we went to have our dinner at the atas Mezza9 at Grand Hyatt. It's...well, it's grand. Dim lights, & waiters milling about, always bowing & addressing us 'Sir' & 'Miss'. & I had my first sip of sparkling water & hated it. It tastes strange.

We had expensive garlic bread, & then a meat platter for 2. It consists of grilled sirloin steak, lamb chops, spicy marinated chicken, chicken sausages & a wood roasted tomato to make up for the poor lack of veggies. So it was very good indeed. The meat were all grilled well, just enough blood, the way I like it. *slurps* I'm pretty much a cannibal. & topped with the black pepper sauce provided, it was good food, & good ambience. We were dressed for the occassion, & it was indeed quite an experience. Well, what with me sitting right in front of the impressive wine cellar.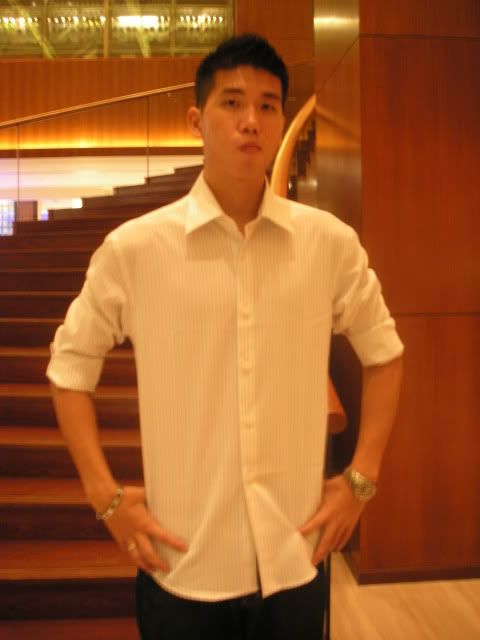 Still hate photos.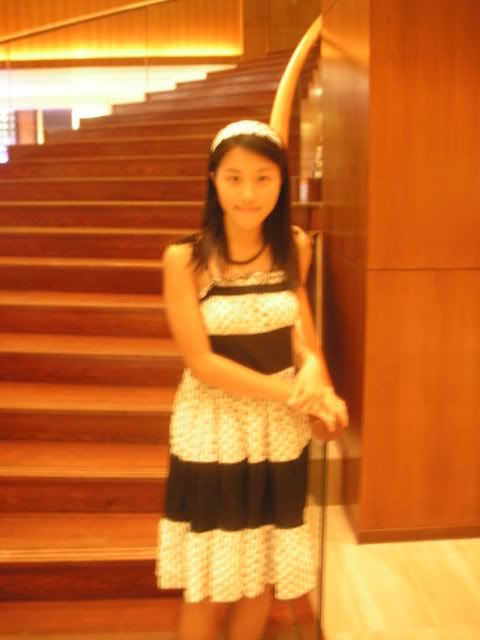 Daryl has shaky hands.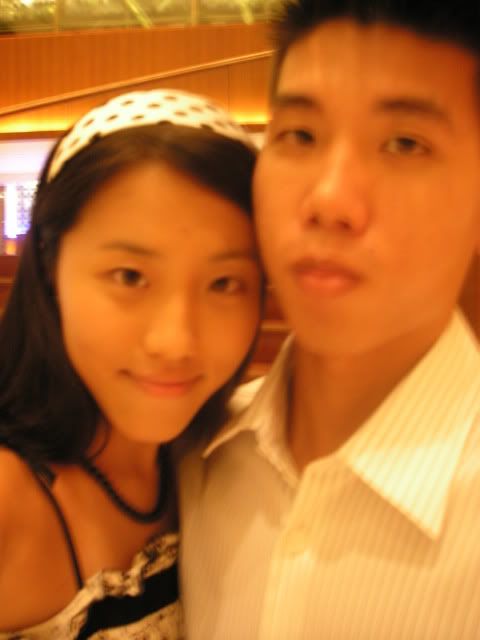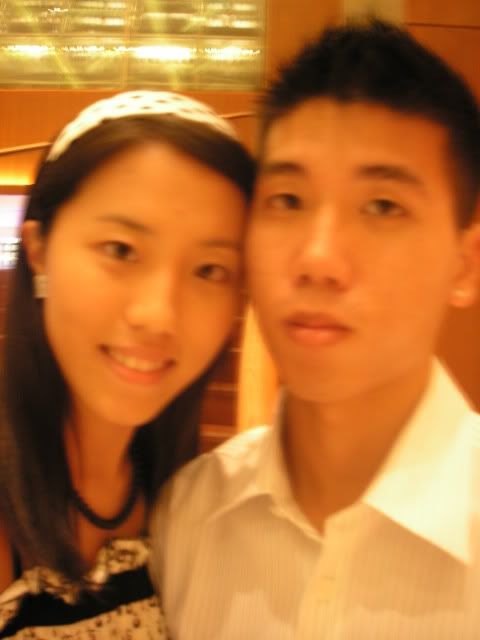 We took the obligatory photos at the stairway of Grand Hyatt. But well, the soft light just makes everything look...hazy. Or it's my lousy shit-ass 'dropped one time & died' camera. But it's hazy, but it makes us look very nice indeed! :)

& my silly boyfriend felt so bad about ruining half my day, he brought me to Far East to try to get me something to make up for it but there was no need. I felt much better that you told me it wouldn't happen again. I'd rather have you say that then have somthing material. It means a lot more to me.

So, we went back to his place, & took a bunch of photos, & then almost had a repeat of my humiliating experience but luckily, we were prepared.

So that was it, the end to my almost perfect day. Darling promised to bring me out for another celebration next week, to make up for the half-spoilt one. :) I like my thoughtful bee. Hehe.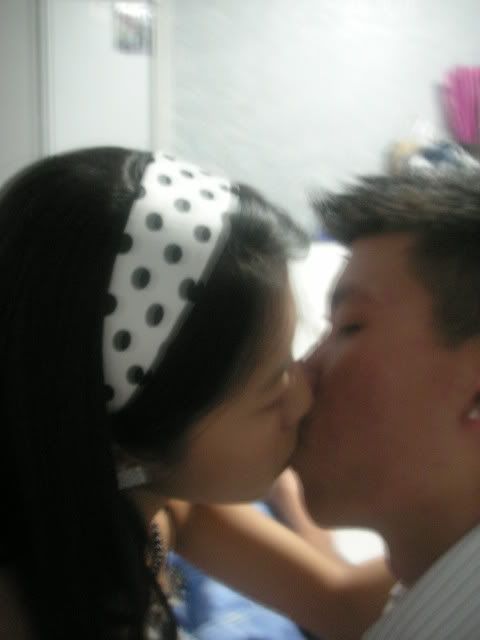 Turn your heads!