Uh. So Happy Feet was really quite cute. I saw it on release day & there were quite a lot of kids in the theatre as well. I like baby penguins. I like adult penguins, but not as much. Robin Williams is kerazy funny. Too many morals in the movie. & I bumped into small YY at Manhattan!
& Saturday was Pangpro's 21st. Very pro. The venue was pro, the deco was pro (it's like one of the most formal birthday dinners I've been to, with nice lighting & table cloths), the food was not bad, the speech was pro, the video was pro (made with ProShow) & the cake was pro. You da pro, Pang. -bows- & the light sticks are pro too even though they soaked through my address book (don't ask why I put them on my address book coz' I don't know) & totally ruined it.
After the pro birthday, my darling dropped me off at Boon Tong Kee where the gang + Louis already were & I had leftovers. :P Granted, I wasn't hungry so it was fine. We were like, 'AH! VAL VAL VAL!' Hugged her & she didn't flinch. But hugged her again 2 days later & she flinched & cringed & made a face. -_-
& Monday was the shit lor. I COULDN'T GO KBOXING WITH THEM COZ' I HAD WORK. THE SHIT. Made me really annoyed but ok, we had a great crazy dinner at Sakae where we impersonated Borat, mimicked our favourite videos (Val did most of the mimicking), & laughed our way through a heavy dinner amidst stupid photos.
I love hanging out with them coz' I can camwhore as much as I want & do kerazy poses & no one will say anything! & of coz', we have so much fun! Can't wait for the stayover/BBQ at Val's new place. :)

We heart Jap food.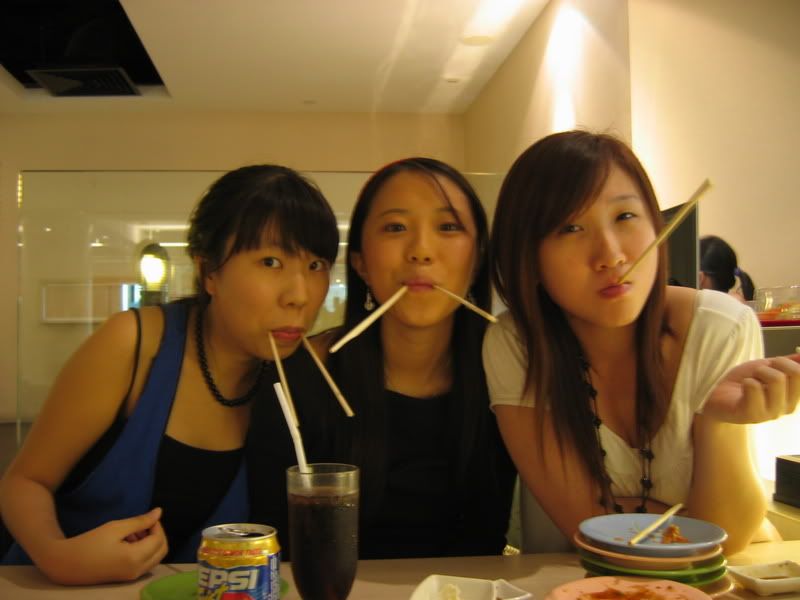 We are crazy.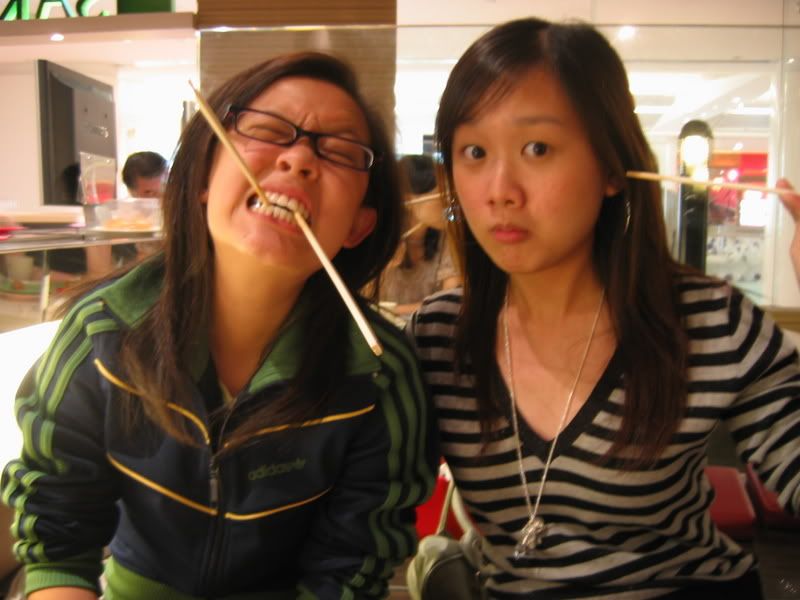 But they are crazier.



We're cool like that.



Grouchy Skye & Amanda the Fanged.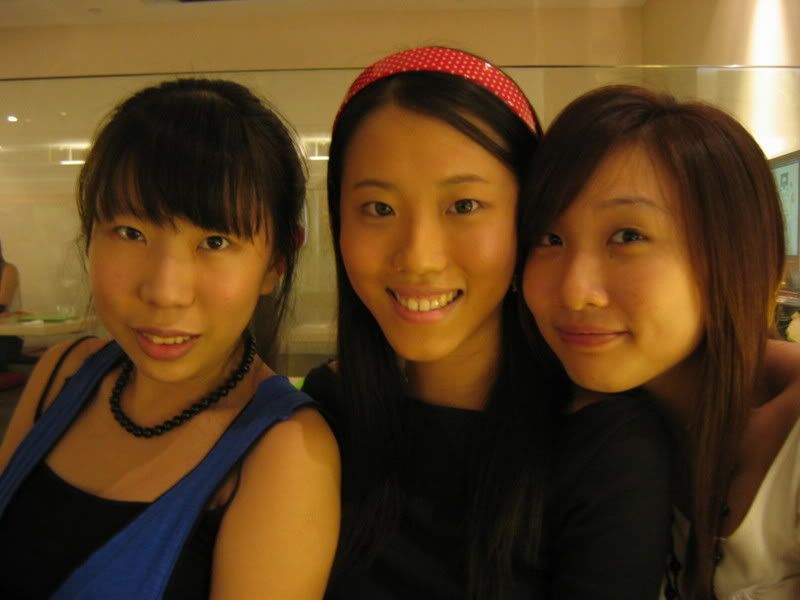 Smiley Skye & Amanda de-fanged.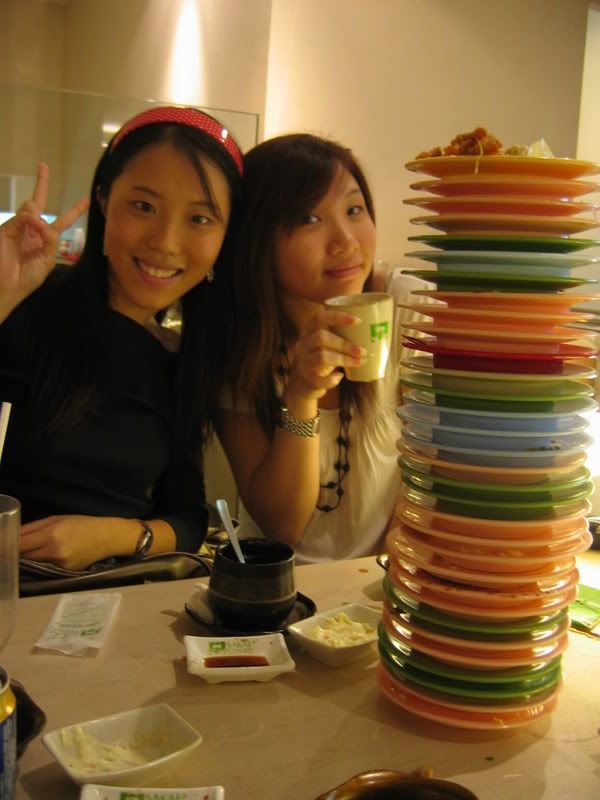 Yeah, we're both big eaters. Ok, fine. All 5 of us are.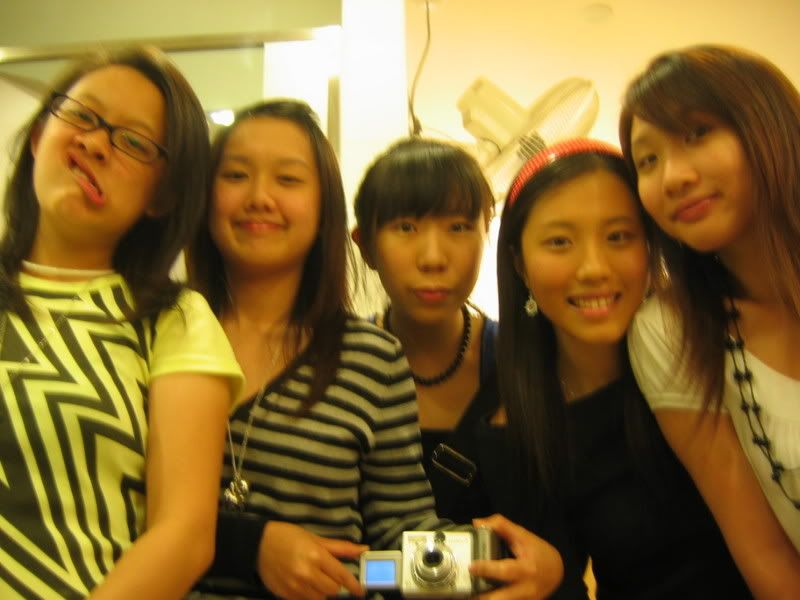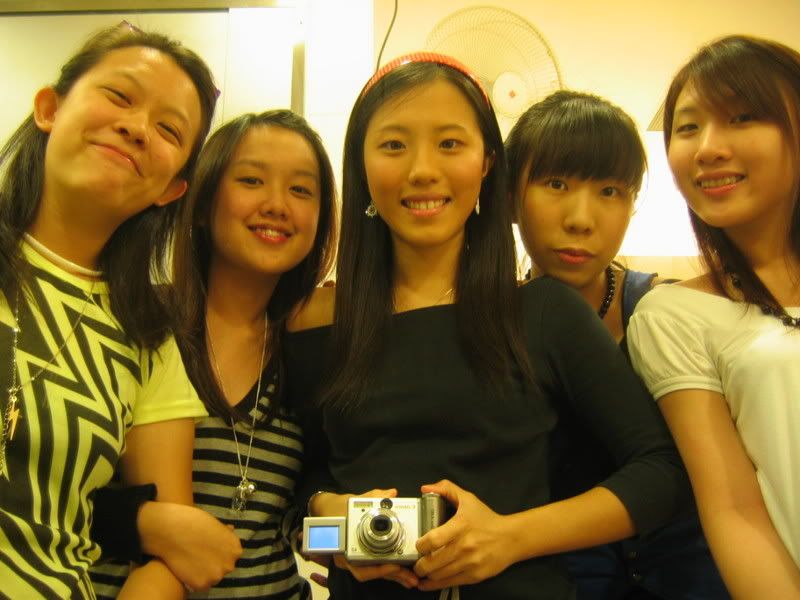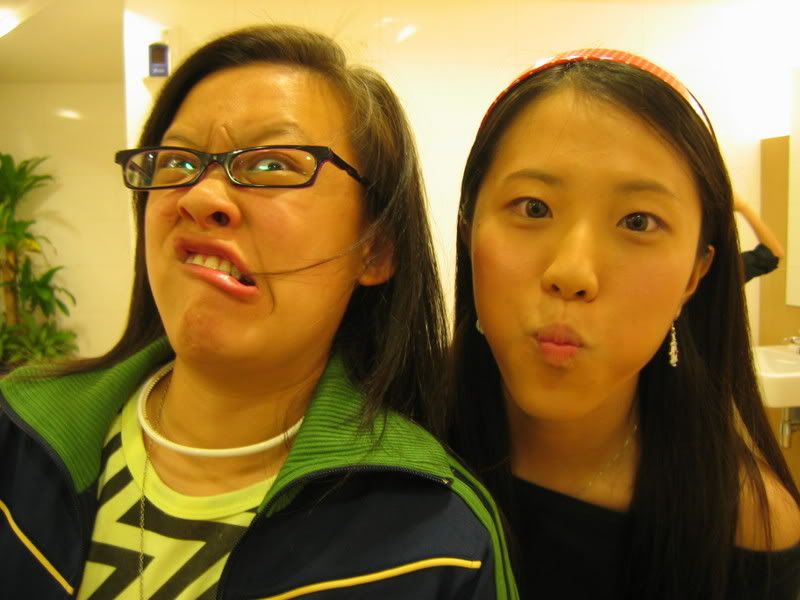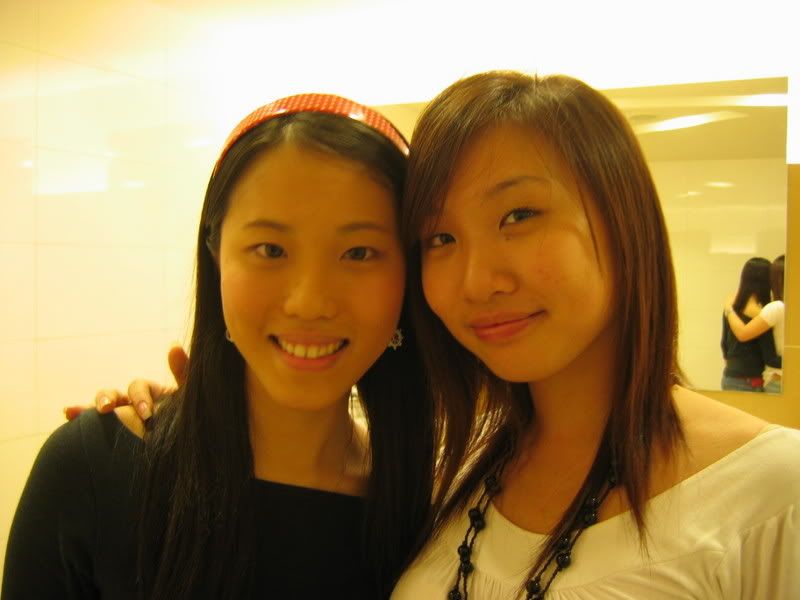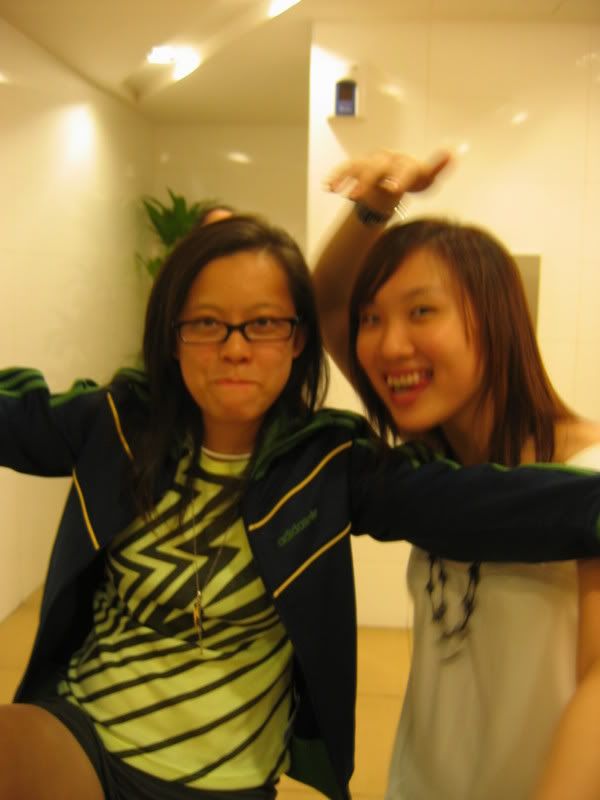 The weirdest photo of the night.



Val the deranged caveman.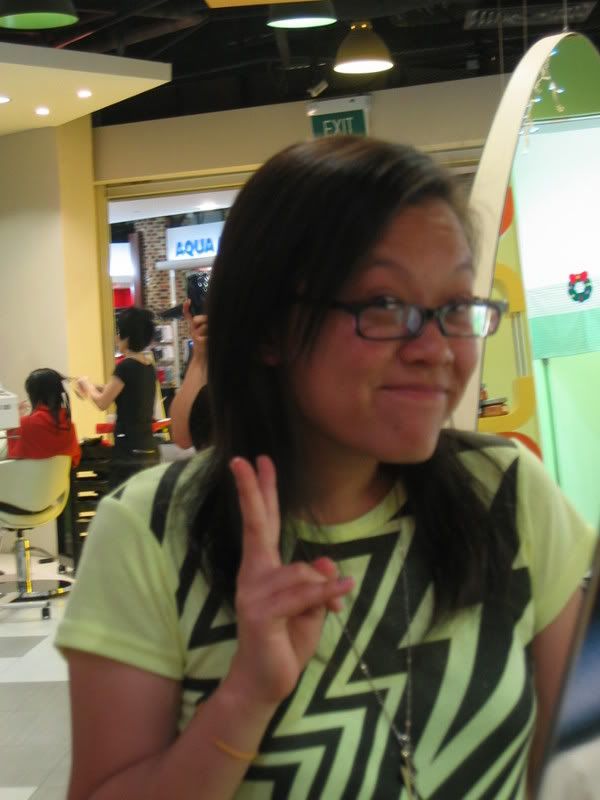 The caveman after a nice haircut.
& ok lah, I think my boyfriend is waiting for me to say he's very sweet. Ok, YOU ARE VERY SWEET! Very sweet for coming down to my place all the way from Pasir Ris because I want to see you. Very sweet lah. Give you trophy ok. :) What! I'm going to watch YOUR show (Flags of Our Fathers) tomorrow ok. It'd better be good. Heh.