Val's BBQ was fun. We ate a lot, & acted like kids, basically.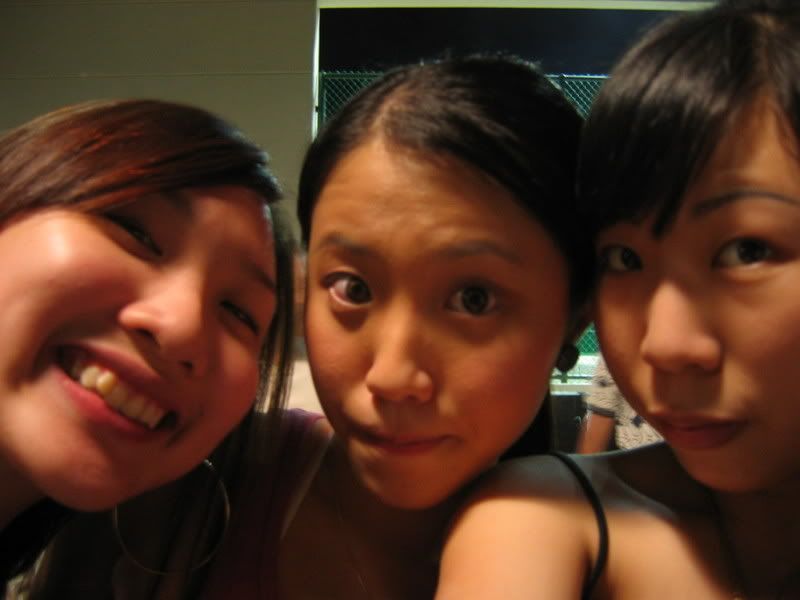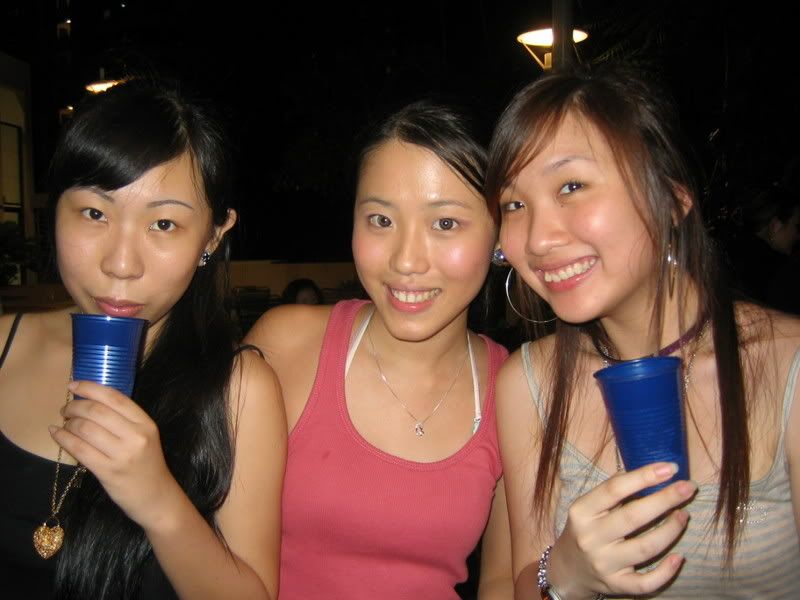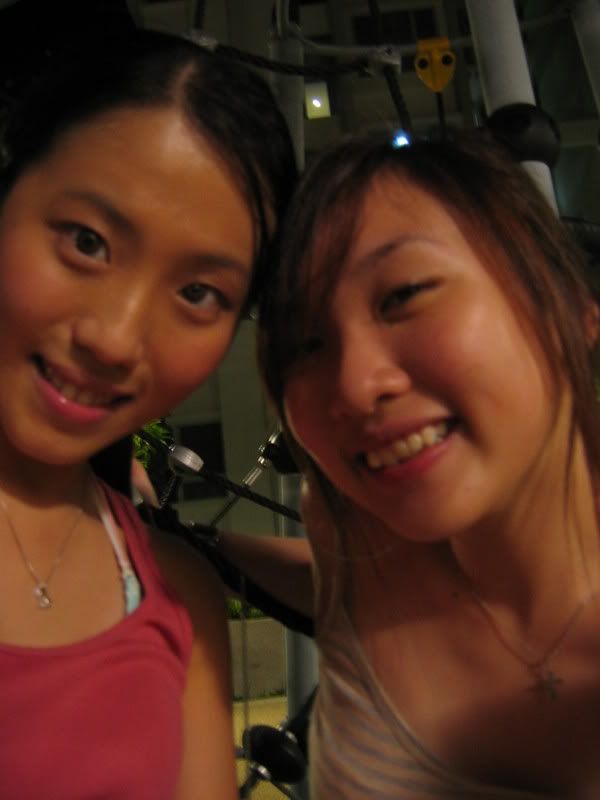 We were cam-WORING. -laughs- That spelling mistake is made on purpose.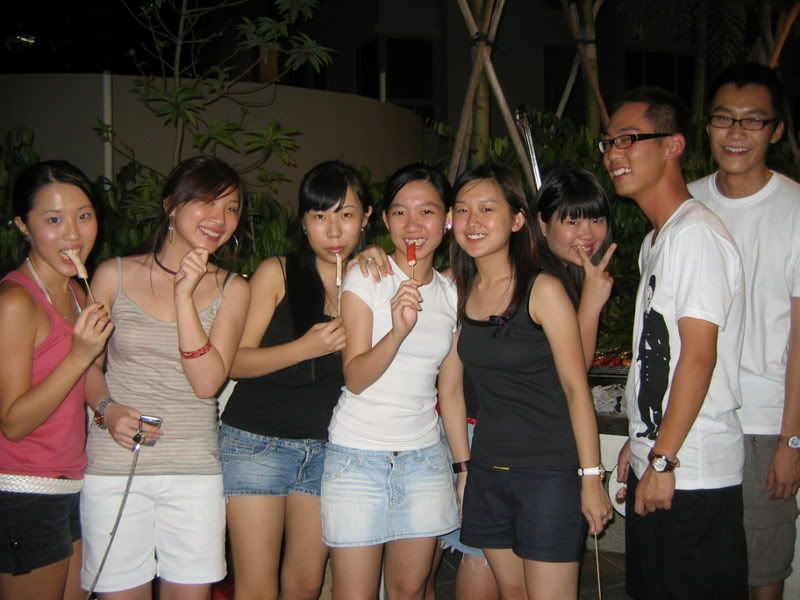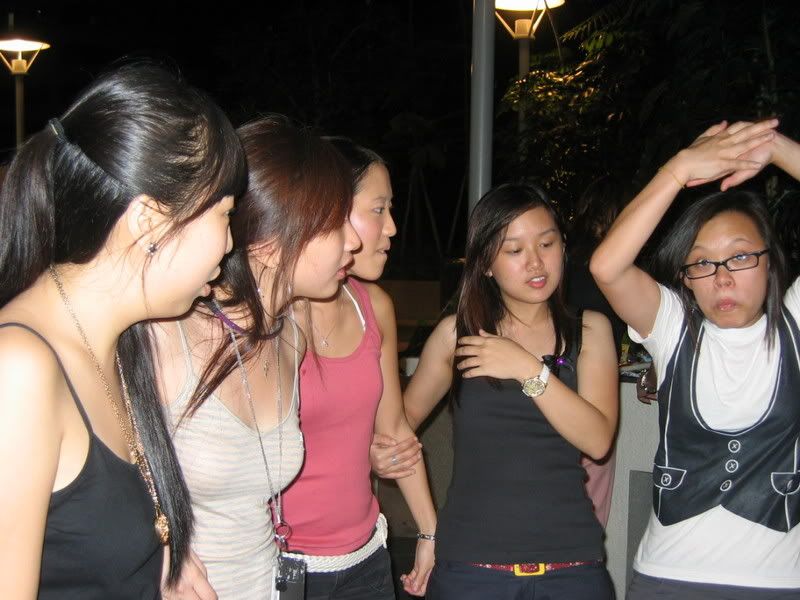 Val: Let's make a funny face, like this!
The rest of us: Huh? -turns to her-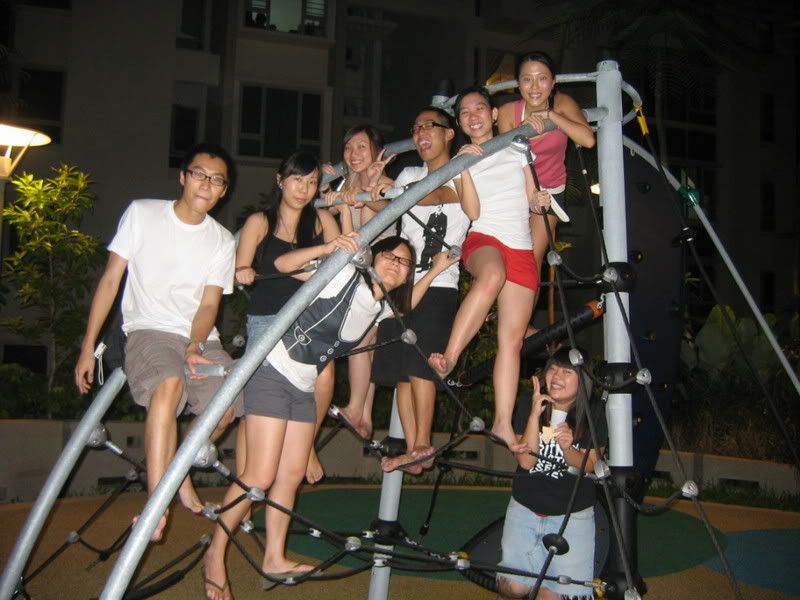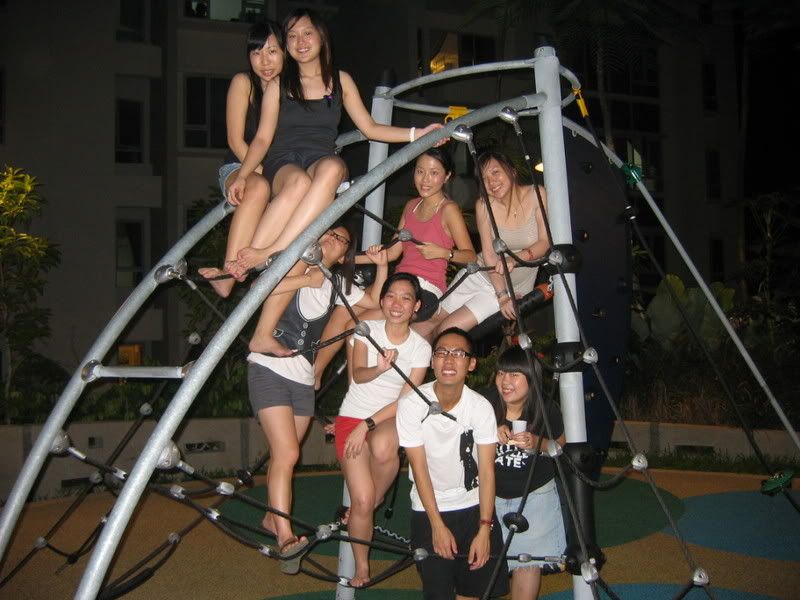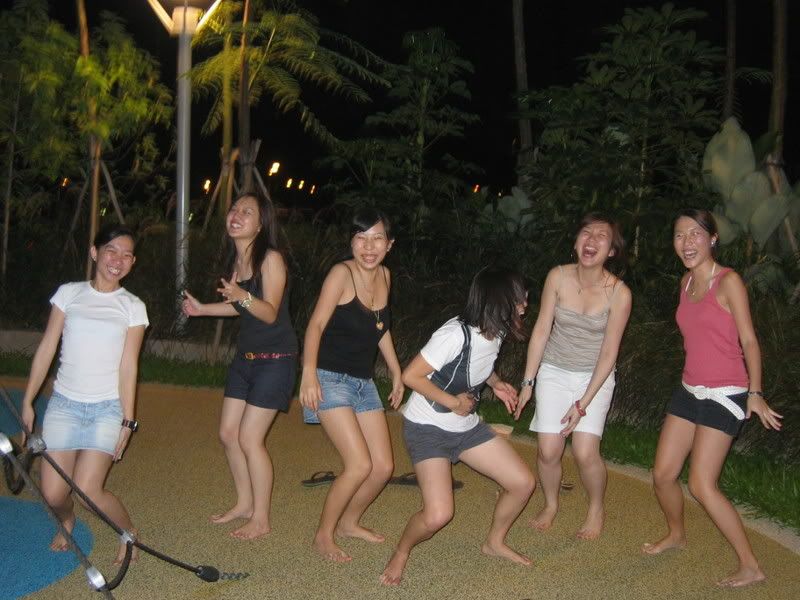 We all landed when the camera went off.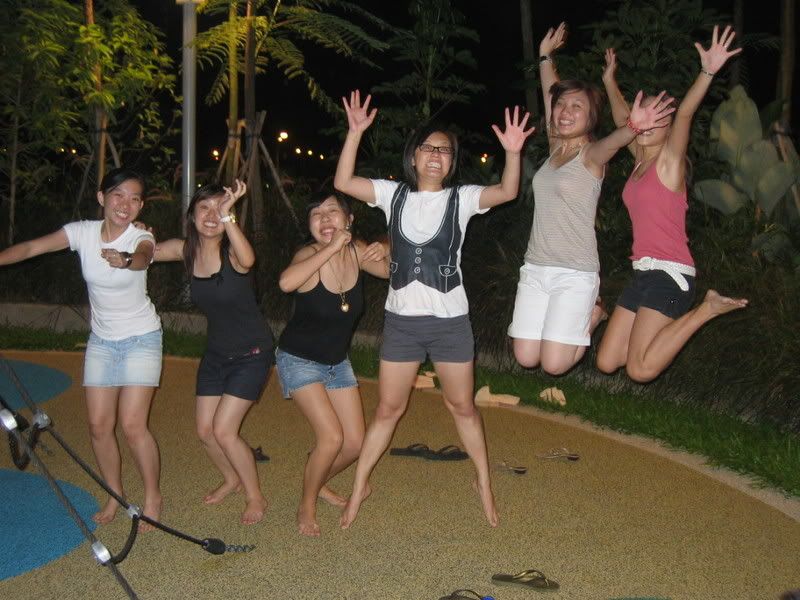 Nice, but my face was entirely covered. LOL.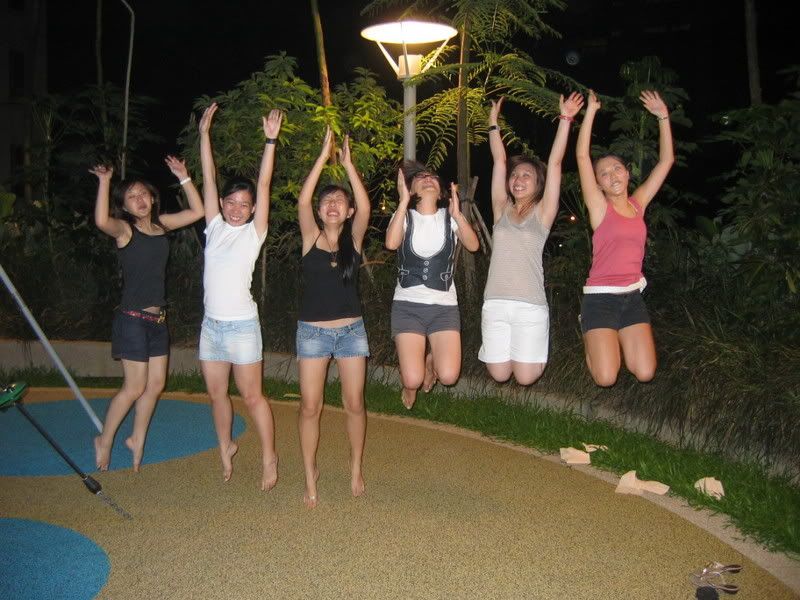 Not bad!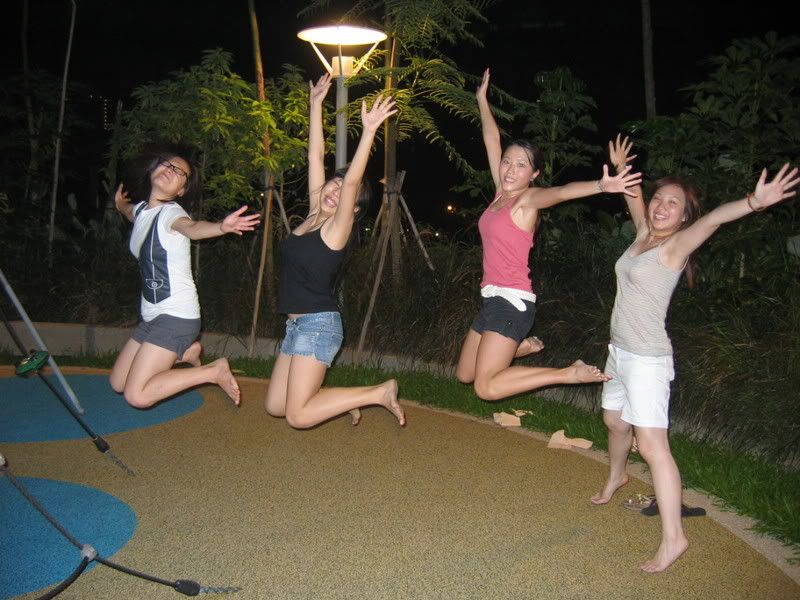 Uh, Manda landed. The rest dropped out because jumping makes one tired, no?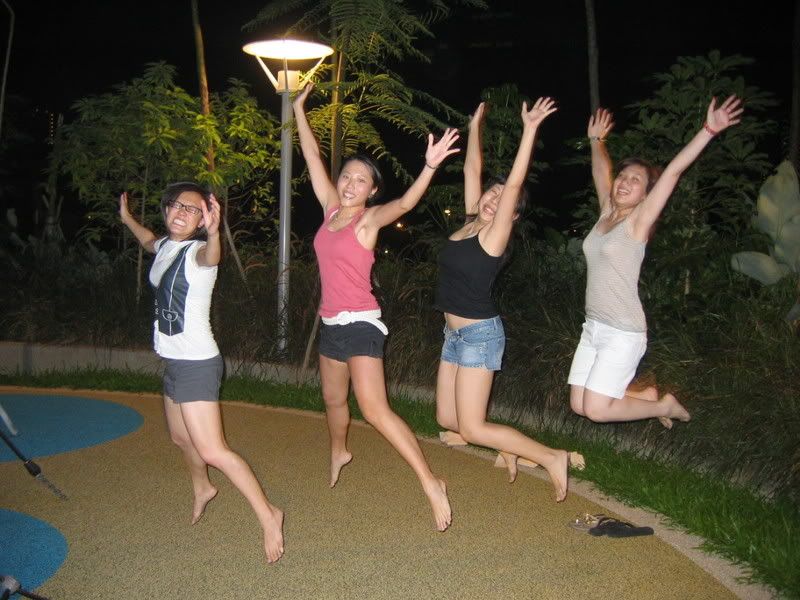 YAY!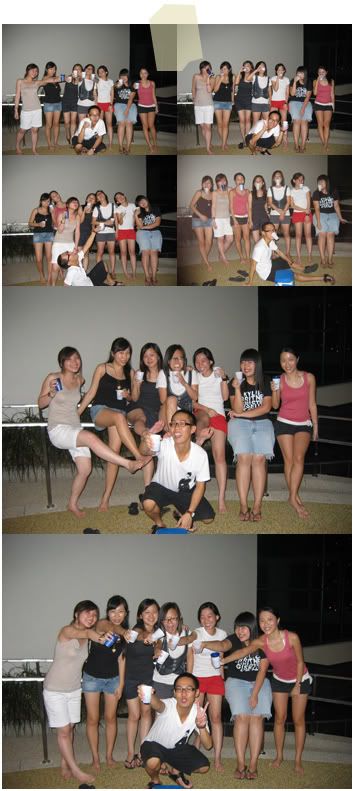 Collage ripped from Val.

Val said 'Toast up!', we toasted up. Val said, 'Drink!', we drank. Val said, 'Act drunk!', we acted drunk. Val said, 'Pretend to pour your drinks on Louis!', we did. Val said, 'Ok, now bite your cup!', & we bit our cups.

We're so terribly obliging. :)
Anyways, it was loads of fun. We were a bundle of sweats & worn out stamina at the end of the day. :) :) :)
& I promised to tell the world how sweet my boyfriend is so here I go. My boyfriend is terribly sweet. He came & picked me up after the BBQ & sent me home even though he didn't even attend the BBQ (not that he wasn't invited of coz'. Val welcomed him warmly with 2 open arms but he declined coz' he thought we were going to sing karaoke & he LOATHES karaoke.) & he had work early next morning. So yes, he's very very very sweet. & mine.
So I gave him 20 cookie points (brownie points are from my parents, while I give cookie points) but he didn't want them coz' he said they can't be exchanged for anything. :(