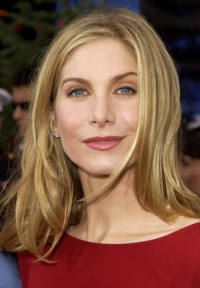 From L-R: Kelly Rutherford, Deadringer #1 (Elizabeth Mitchell), Doppelganger #2 (Sarah LeFleur)
Is it just me or do they look identical?
I watch Gossip Girl, Lost & Ugly Betty & was confused by them.
"Hey, that chick from Lost is prettier here in Gossip Girl! Must be the make-up!"
"Heeeyyy! That lady from Lost & Gossip Girl looks so much younger in Ugly Betty! Must be the make-up!"
Then I did a search & realised they're 3 different people. -__- Makes me feel utterly ridiculous.